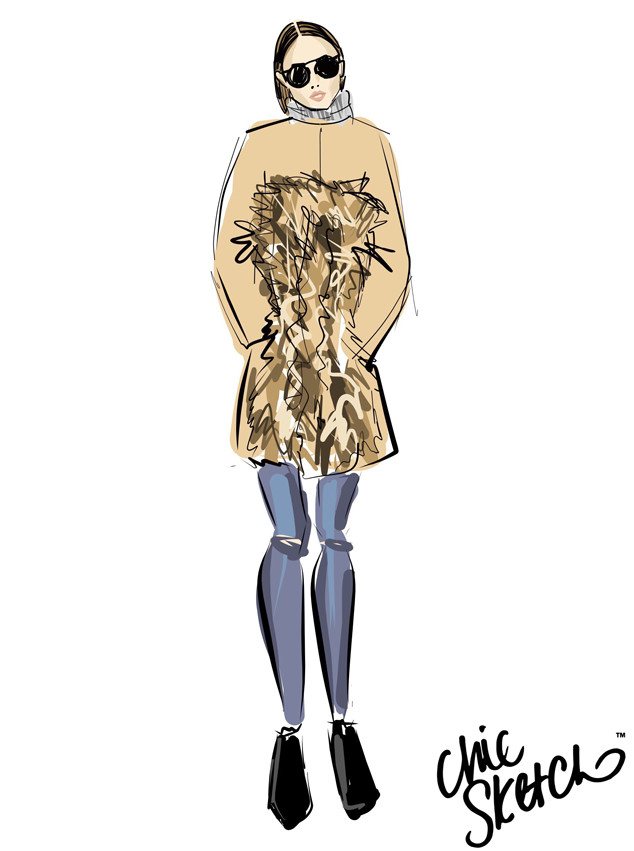 Courtesy Chic Sketch
Olivia Palermo was spotted on her way to a NYFW show yesterday in this winter-appropriate outfit that shouldn't go overlooked.
The struggle is real when climate (a.k.a. insanely cold weather) doesn't permit you to wear that really cute LBD you've been dying to rock. Enter this style lesson from the tastemaker herself (and one fashion-forward Chic Sketch). The turtleneck, stunning camel coat, ripped jeans and chic sunglasses combo proves being chic and warm at the same time IS possible. Top the look off with a great pair of boots for the ultimate winter wardrobe outfit.