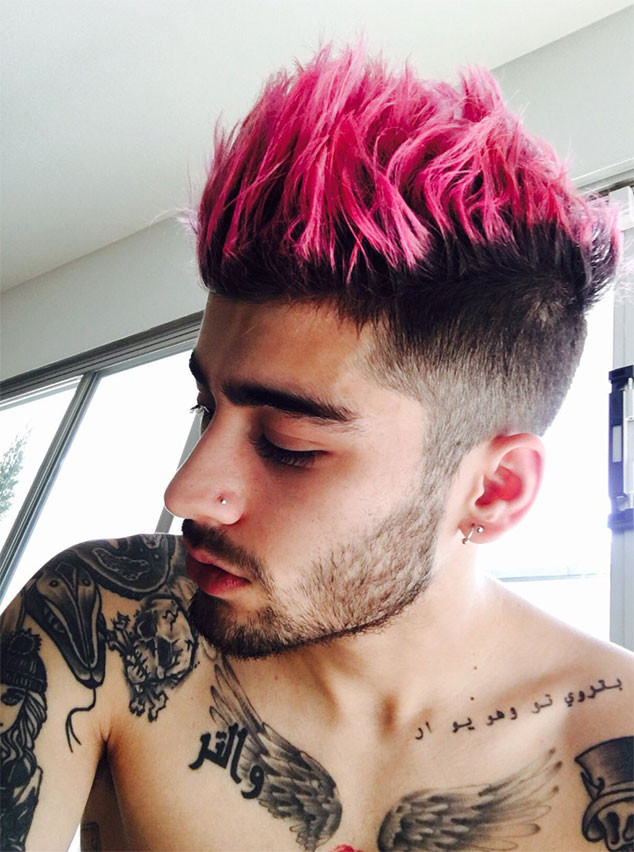 Twitter
Well someone's already in the Valentine's Day spirit!
Zayn Malik got zany with his hair again, debuting a new look on his Twitter page Saturday. The former One Direction singer dyed his hair bright pink, leaving his dark roots showing.
The 23-year-old had previously sported bleached blond hair and has changed his hairstyles many times in the past.
Singer Adán Allende also posted a selfie with Malik and his new hairstyle Friday.
"It was a pleasure meeting Zayn Malik today. #awesomeguy #grateful #greatsinger #gentleman," he wrote on Twitter.