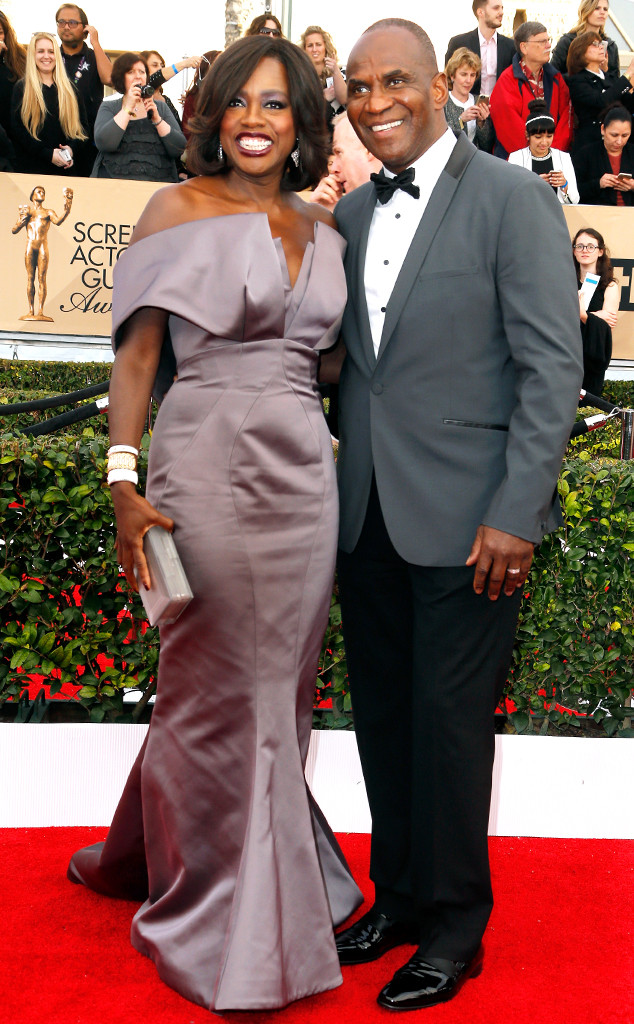 Jeff Vespa/WireImage
UPDATE: Viola Davis confirmed her special ceremony with one romantic Instagram picture. "'We are most alive when we're in love.' -John Updike," she wrote on social media Sunday evening while standing at the altar next to her husband.
————
Congrats are in order for Viola Davis and Julius Tennon!
The 50-year-old Emmy-winning How to Get Away With Murder star and the 62-year-old actor appear to have renewed their wedding vows Saturday night, a day before Valentine's Day and more than 12 years after they got married.
While the couple has yet to officially confirm anything, Davis recently posted a photo of their 4-year-old daughter Genesis wearing a black and white striped top and pink tutu and lying down with her arms above her head, looking very excited.
"Mommy and Daddy are getting married again today!!!!!!!YAY!!!!" the actress wrote Saturday afternoon.