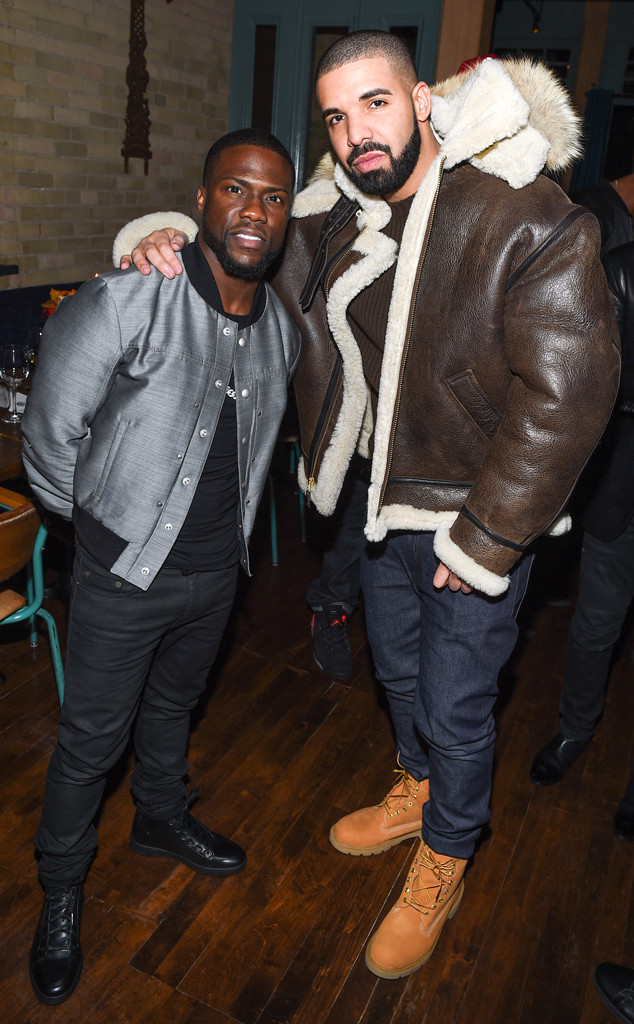 George Pimentel/WireImage
The 2016 NBA All-Star Game is bringing the heat…and the personalities out on the court.
Case in point? Kevin Hart, who's coaching for Team USA, can't seem to hold himself back around Team Canada's coach, Drake.
The two got off to a rocky start when Drake offered to shake the actor's hand and, well, Hart didn't accept. The "Hotline Bling" rapper's face when he saw Hart walk away from the friendly offer? Priceless. Check the vine to see for yourself.
And that wasn't even the sassiest thing Mr. Hart did on the court to Drizzy.
About midway through the game, Hart was seen shouting at Drake as he tried to walk past the "coach lines."