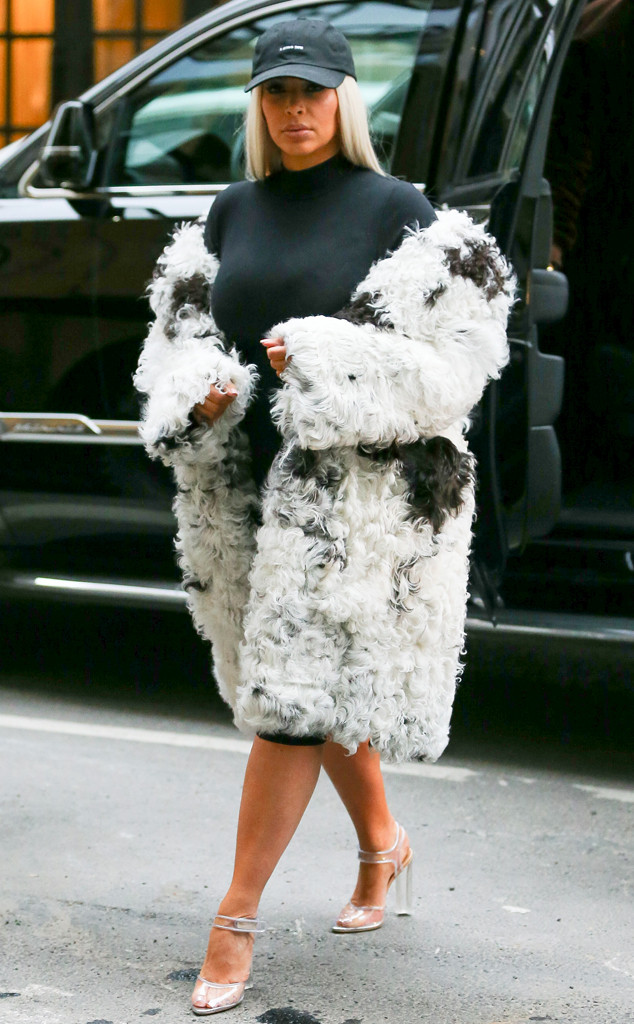 Felipe Ramales/Splash News
So nice, she wore the look twice.
Kim Kardashian stepped out again today in another, even fluffier monochromatic fur coat reminiscent of the Cruella de Vil-channeling Miu Miu fur she wore on Wednesday, when the fashionable mother of two shared her excitement about being able to wear a coat that hubby Kanye West lovingly gifted her in the freezing Big Apple weather.
"I'm SO obsessed with this Miu Miu coat I wore out today in NYC. I was so happy to finally have the chance to wear it since it's actually cold here!" Kim exclaimed on her website.
Kim and her famous, similarly fur-clad family have been out and about, supporting Kanye during NY Fashion Week and enjoying the city in various Yeezy 3 apparel.
But can we just discuss for a sec how insane Kim's post-baby body is already?! We're so impressed.