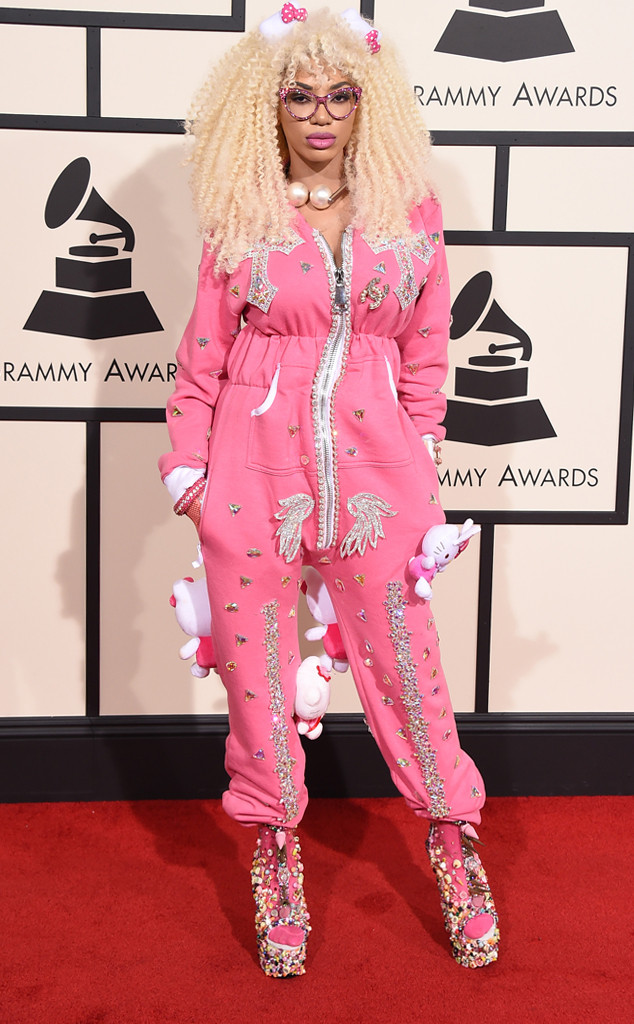 Jordan Strauss/Invision/AP
Well, this is definitely a good way to get noticed at the Grammys.
Singer Dencia showed up to today's big awards show wearing a bright pink pajama onesie with matching bejeweled heels that certainly turned heads. The wacky ensemble included lots of bling and multiple Hello Kitty dolls sewn on to her legs. In addition to other embellishments, Dencia had two crosses on her chest and a Chanel pic over her bust.
To complete her unusual outfit the Nigerian-Cameroonian pop star opted for curly blond hair with pink bows in it and some nerdy-chic pink glasses.