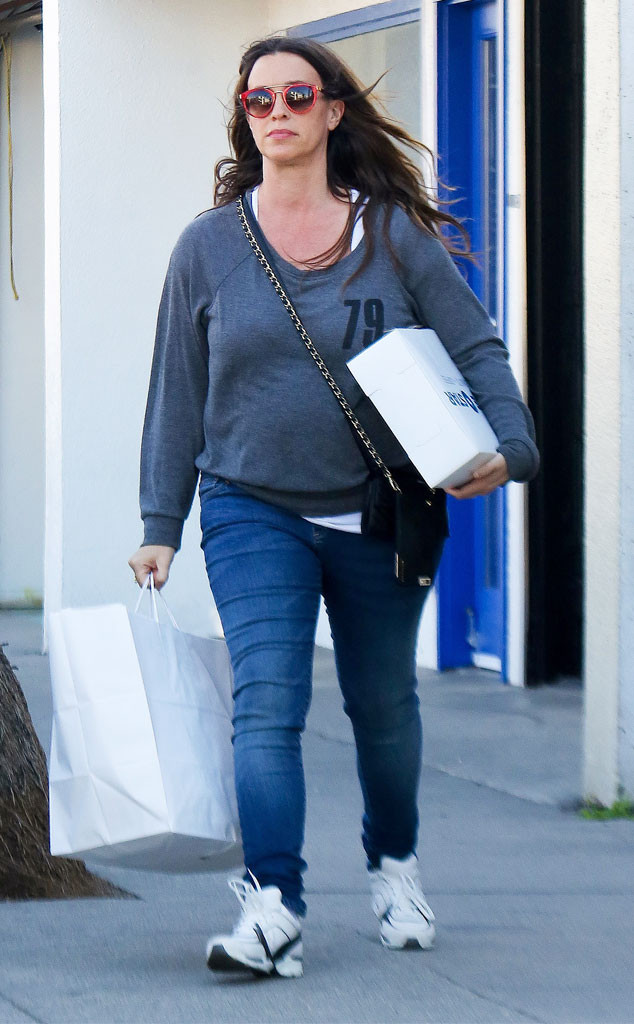 Malibu Joe/ / AKM-GSI
Surprise!
Alanis Morissette is expecting her second child with her husband, rapper Mario "Souleye" Treadway. Married since 2010, Morissette, 41, and Treadway, 35, are already parents to son Ever Imre Morissette-Treadway, 5. The singer-songwriter did something extra special to break her pregnancy news to Treadway by recording a song with Guy Sigsworth "on the sly" before her son's birth in 2010. Once the song was completed, Brendan Huza animated a music video that she said "helped tell our story in moving pictures, bringing us up to this sweet moment." As Morissette wrote on her official website Friday, "May this song take on ever-deepening meaning as each year goes by."
Morissette's rep also confirmed the pregnancy to E! News.
Meanwhile, in her column for The Guardian Friday, Morissette responded to a mother who confessed motherhood has made her feel "like a prisoner" in her own home. The "Ironic" singer offered her reassurance, writing, "One of my pet peeves is when people say mothers 'have to take care of their needs first,' using the oxygen mask on a plane theory. The commitment you have made to being at home to raise your children is beyond commendable. It will afford them security as they continue to develop, but it does not leave room for much else on your list of priorities right now."