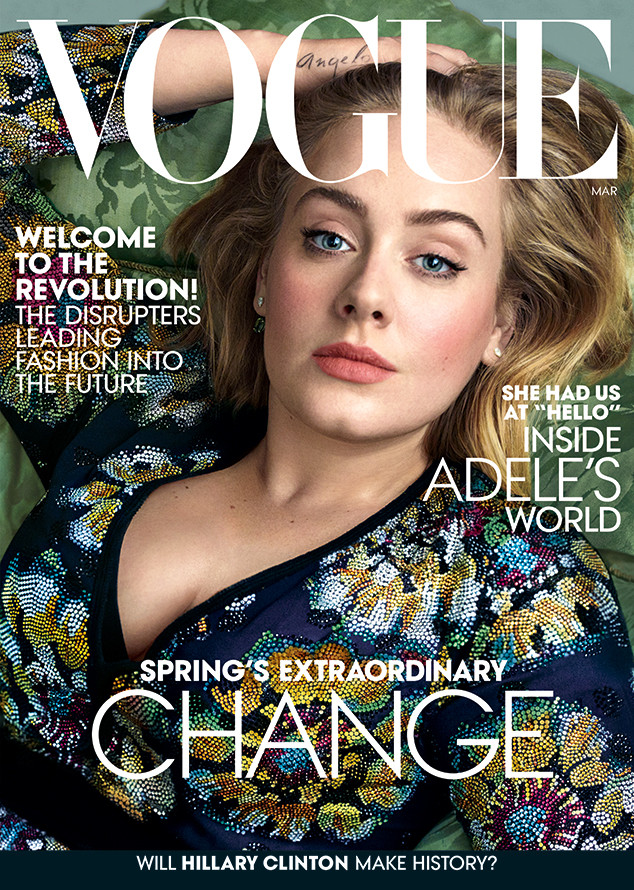 Annie Leibovitz/ VOGUE
Adele has a new outlook on life these days.
After taking time off from her music to be with her son, Angelo, and step away from the spotlight for a while, she's realized who she is, what she loves about herself and what she defines as her "purpose" in life.
The 27-year-old covers the March 2016 cover of Vogue magazine, opening up about how she took just the "right amount of time" off for people to miss her and for her to grow personally.
"I like myself more than ever," she explains. "I feel so comfortable in my own skin. I really like how I look, I like who I am, I like everyone that I surround myself with."