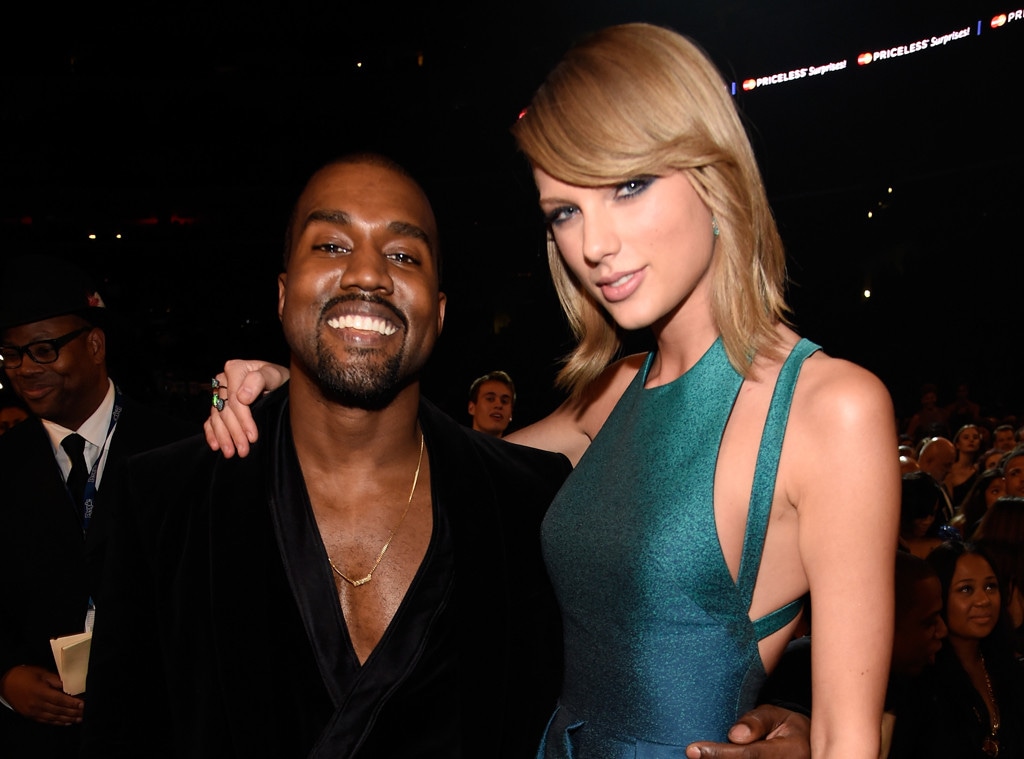 Kevin Mazur/WireImage
As expected, Taylor Swift's squad is closing ranks.
Kanye West premiered his seventh studio album, The Life of Pablo, today at Madison Square Garden during his Yeezy Season 3 show—and a couple of lines in particular are not going over well.
"For all my Southside n--gas who will know me best / I feel like me and Taylor might still have sex / Why, I made that bitch famous / God damn / I made that bitch famous," he raps misguidedly on "Famous," the fourth and so far most incendiary track on TLOP.
"Getting a head start on some spring cleaning. Here we go again," Swift's younger brother, Austin, captioned a video on Instagram in which he's pointedly throwing a pair of Yeezy sneakers in the trash, putting Kanye on notice.
Here we go again, indeed.
Jaime King, mother of Taylor's godson, apparently had a post up about Yeezy Season 3, and she has since taken it down, according to Tumblr's eagle eye, and she replaced it with the tweet, "I'm so sad right now & disappointed right now. I stand by my sister. Always."
A Tumblr user also spied Selena Gomez liking Austin Swift's Instagram post, as well as Martha Hunt liking and agreeing, "Yesssssss."
Meanwhile, Taylor's dear bestie Karlie Kloss was at the Yeezy show when the album first played. Though she later Instagrammed about not wanting to take her Yeezys off, but one astute Twitter user noted, "mood: how karlie visibly stops bopping after the taylor lyric."
Another supermodel pal who stopped bopping, according to social media? Gigi Hadid.
Sure enough, apparently in response to fans wondering where the solidarity was, Gigi tweeted this evening, "My attendance somewhere does not mean I agree with everything being said in the music playing there. My friends know of my loyalty."
Kevin Mazur/WireImage.com
He was of course referring to his 2009 dust-up with Taylor after he interrupted her Female Video of the Year acceptance speech at the MTV Video Music Awards and all of the craziness that ensued, the story finally coming full circle (seemingly) when Swift presented West with the Michael Jackson Video Vanguard Award at the 2015 VMAs.
Larry Busacca/MTV1415/Getty Images For MTV
There was even talk of the two collaborating, but we assumed that meant working on a song together, not inspiring rebuttal tracks!
Because aside from all the problems with those lyrics, from the sexism and the suggestion that Taylor is so grateful she just might want to have sex with him to the use of the profanity...
Well, saying he made her famous simply isn't true. And that's that.