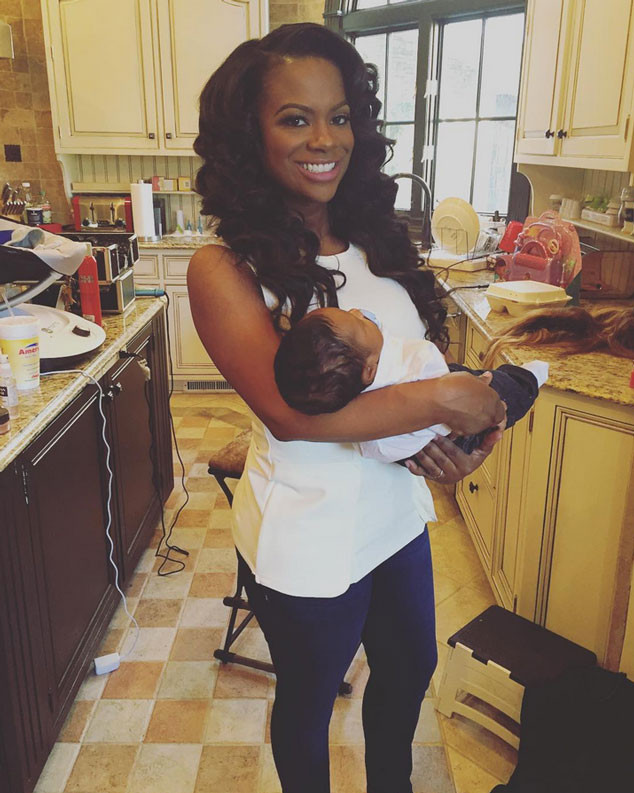 Instagran
Kandi Burruss is continuing to keep it real when it comes to her personal experience with a newborn baby.
The Real Housewives of Atlanta star welcomed her first child, Ace Wells Tucker, with husband Todd Tucker earlier this month and she's been depicting her experiences with breastfeeding on Instagram for her legions of followers to see.
Earlier this afternoon, the mother of two shared a snapshot of herself holding her son and wrote, "I'm smaller now than I was before getting preggers! That's what #breastfeeding can do for ya. Thanks @AceWellsTucker!"
In the photo, the reality star appears to be wearing a pair of skinny jeans and a white tank top.