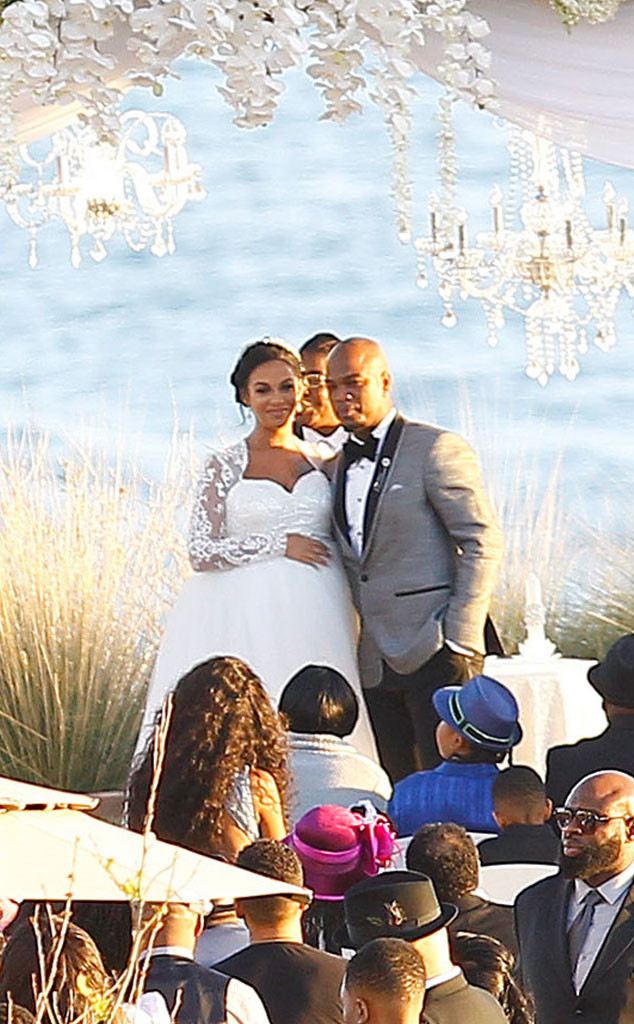 UPDATE: Fans of the couple are getting their first look at the wedding day looks. While Ne-Yo opted for a classic suit and bow-tie, Crystal Renay went for a beautiful white gown that showed off her beautiful baby bump. Congrats you two!
—————
Ne-Yo is officially off the market!
E! News can confirm the 36-year-old R&B singer married Crystal Renay, who is more than eight months pregnant with their first child together and his third overall, on Saturday evening at a venue near Los Angeles.
"We can't wait to start our life together," Ne-Yo told People who first broke the news. "We're looking forward to just being each others' best friend."
Regarding his wedding, Ne-Yo had jokingly told E! News last November that "I am basically just going to show up in a tux and stand there and say my 'I do's."
He also said Renay has "been extremely hands on with the preparation of the wedding" and joked that he did not plan on getting in her way.