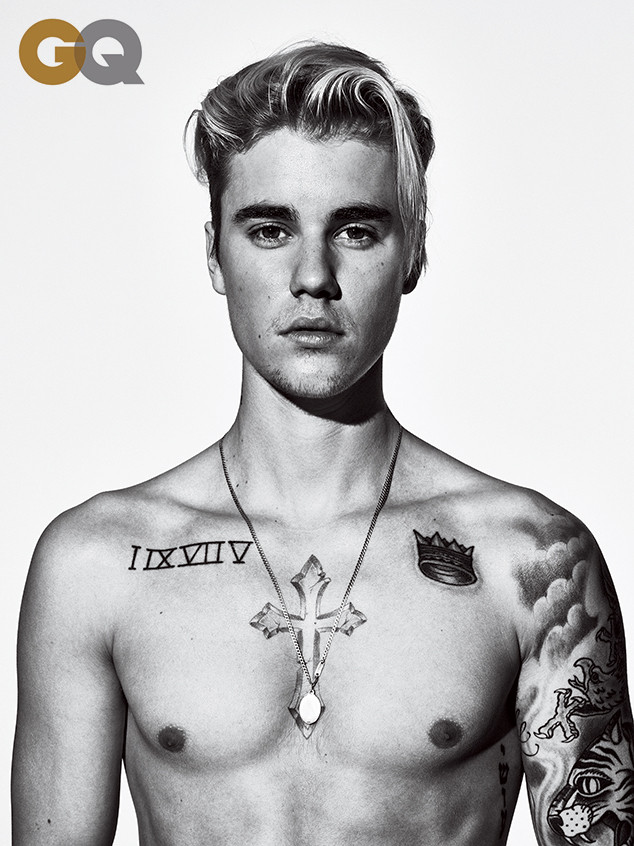 Eric Ray Davidson/GQ
Very few singers shine as brightly as Justin Bieber However, for him there's a much greater power at play.
Though he's had a handful of run-ins with the law, the 21-year-old superstar asserts he wouldn't have been able to clean up his act and make a public comeback without the help of God.
"I feel like that's why I have a relationship with Him, because I need it. I suck by myself. Like, when I'm by myself and I feel like I have nothing to lean on? Terrible. Terrible person," he said in GQ.
"If I was doing this on my own, I would constantly be doing things that are, I mean, I still am doing things that are stupid, but... It just gives me some sort of hope and something to grasp onto, and a feeling of security, and a feeling of being wanted, and a feeling of being desired, and I feel like we can only get so much of that from a human."
As for his relationships with real-life people, they're a bit more complicated. To start, the "Sorry" crooner doesn't even have his own cell phone; an extra boundary to keep personal relationships at bay.
"I don't want people to feel like they can just get in contact with me that easy," he admitted.