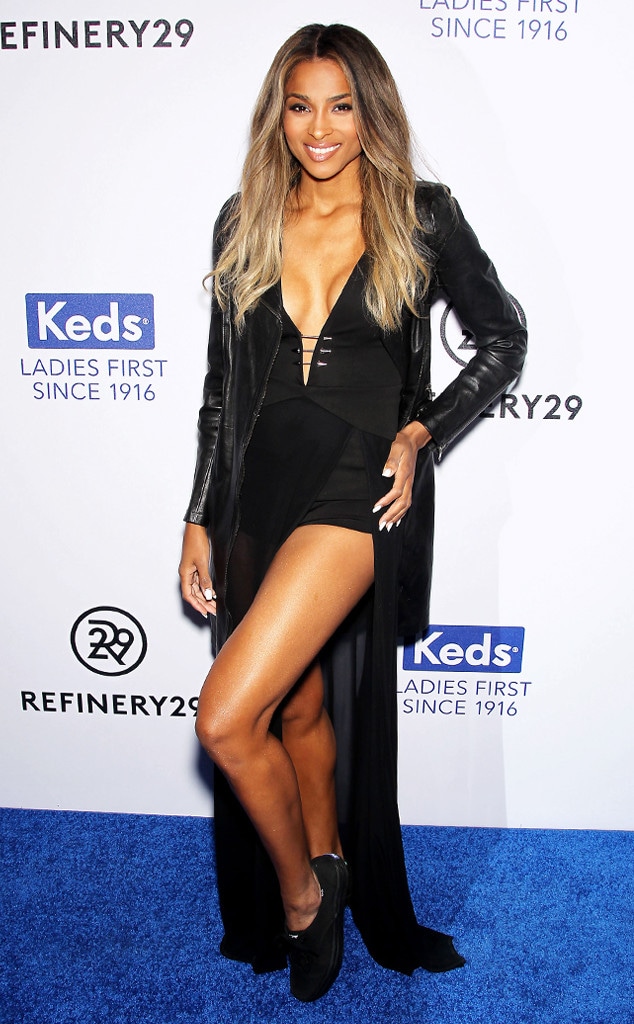 We can only imagine what Ciara and Russell Wilson have up their sleeves for Valentine's Day.
The two famous lovebirds are no strangers to showing off some Internet PDA on the worldwide web via sweet shout-outs on Twitter and Instagram, so it's only fair to assume that they'll probably go all out for the big day this weekend, right?
Possibly, however when E! News' Catt Sadler caught up with the singer at the Keds Centennial Celebration in New York City tonight, she played coy on what the two will be doing on the special day of love. "I do [have plans for Valentine's Day], but I can't talk about those plans," she tells us. 
Perhaps a possible engagement? It wouldn't be a surprise if Wilson decided to pop the question to Ciara on V-Day, but the celeb just let out a laugh in response to the idea and simply stated, "You have to ask the guy that," but also notes, "Let me tell you, no pressure. One day at a time."
Watch:
Ciara Getting Engaged to Russell Wilson on Valentine's Day?
Regardless, Ciara couldn't help but gush about her NFL beau, who she says is amazing whether he's in-season or off the field.
"He's one of those guys that's super ambitious and always has something to do. He doesn't like to sit still, I can tell you that. He's a go-getter, he's a hard worker," she tells E! News.
"He inspires me with how driven he is and how committed he is to what he does. He's also so much fun. We have a good time both in-season and off-season, of course off-season we get to do a little more fun things. More date nights. But, he's the same guy no matter what day of the year, no matter what time of the day." 
Aw, too sweet!
—Reporting by Vanessa McDonald
For more on our exclusive Ciara interview, tune in to E! News tonight at 7 & 11 p.m.