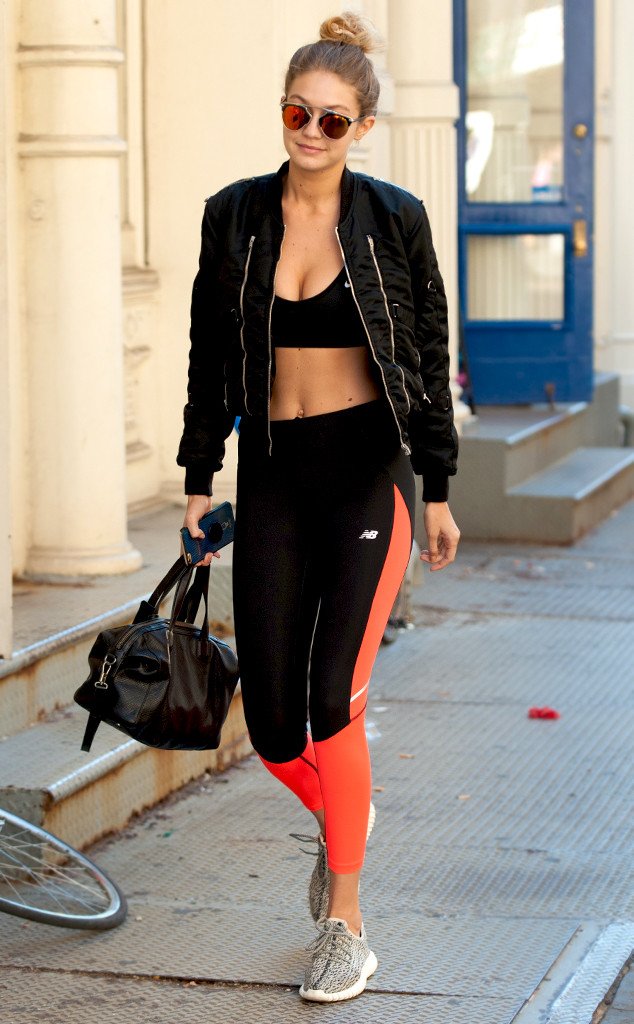 NorthWoodsPix / Splash News
Rules are made to be broken.
Exhibit A: Just when you thought Uggs were gonners, they've made their way back into our closets (and hearts).
Another comfy trend that celebs have embraced lately is the resurgence of athleisure wear. It feels like just yesterday that leggings as pants were a no-go, but leave it to celebs like Gigi Hadid and Hailey Baldwin to challenge that notion.
No we're not just talking your basic gym-going leggings here. If you want to get away with workout wear outside of the gym, trade up.