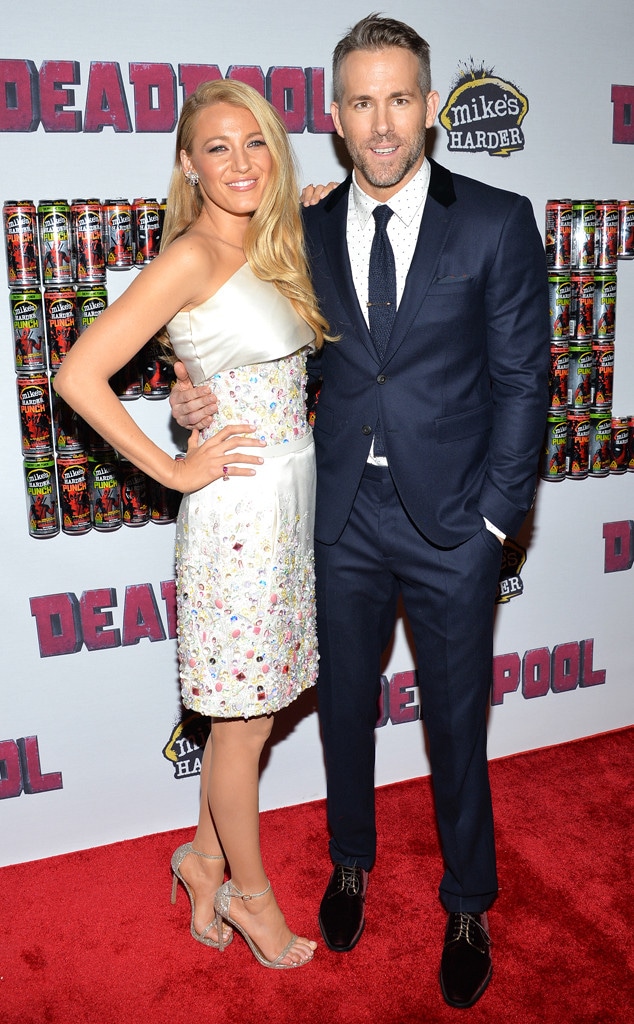 Evan Agostini/Invision/AP
Blake Lively and Ryan Reynolds met while filming The Green Lantern, becoming close friends before ultimately taking it to the next level, but little did we know that they were so close that they would double date together!
Reynolds appeared on Entertainment Weekly's SiriusXM show and opened up about the first time he realized he and Blake had something more than just friends. Like any good romantic comedy, the couple's timing was way off.
"We were buddies then. I remember it was funny because for about a year after Green Lantern had come and gone and all that stuff we were both single," he said. "We went on a double date. She was on a date with another guy and I was on a date with another girl.
"That was the most awkward date for their respective probably because we were just like fireworks coming across," Reynolds revealed, laughing. "It was weird at first but we were buddies for a long time. I think it's the best way to have a relationship is to start as friends."
And friends transitioned into lovers and the rest is history! Blake and Ryan appeared on many red carpets together, proving that they're one of the most beautiful couples to appear in public. Since giving birth to daughter James Reynolds, both Blake and Ryan have taken a hiatus from appearing on the red carpet but changed all that this week at his premiere for Deadpool. Both seem to have that parental glow, which Reynolds also discussed in his radio interview.
"One of the most common things in the world is making out, having a couple of drinks, and then doing it, and then having a baby. I was perfectly sober for this one though. I gotta say," he joked. "Its amazing. I just always marvel how common it is and yet how profound it is. And I always laugh because you know celebrities you always cringe when they talk about their kids. Like 'my child is the only one that has ever exited a womb out, ever.'"
Watch:
Ryan Reynolds Wants a Wilderness for Daughter James
Amid his laughter he continued, "Well, a lot of people have done this, so you always want to temper it with a little of self-effacement. But I love it. I truly worship that kid. It's terrible. She has me so far wrapped around her finger it's dumb. She says 'dada' and I will walk through a cement wall to get to her."
It sounds like James has solidified herself as daddy's little girl!