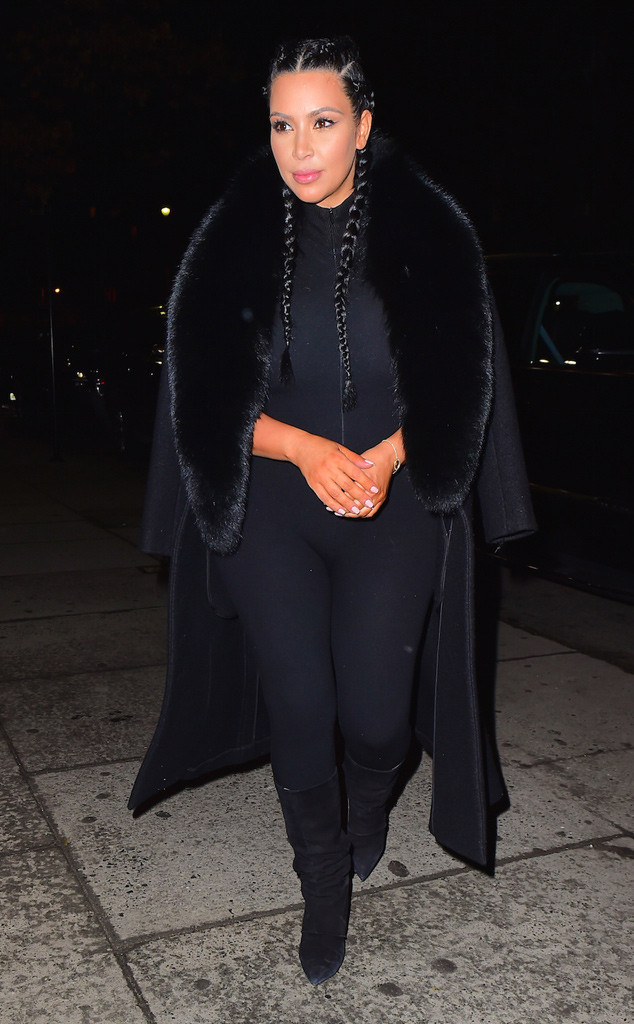 247PAPS.TV / Splash News
Kim Kardashian is in the midst of a tough battle: having two children under the age of 3.
The 35-year-old reality star opened up on her app Wednesday about the delirium she's been facing lately while juggling being a mama to both North and Saint West, who she welcomed into the world in December.
"I'm up at 4 a.m., pumping and delirious, hiding in my daughter's closet because if she sees I snuck out of her bed, she will start to cry," Kim began her post. "My mom would always say, about having kids: 'One is like one, and two are like twenty.' I never really understood that until now."