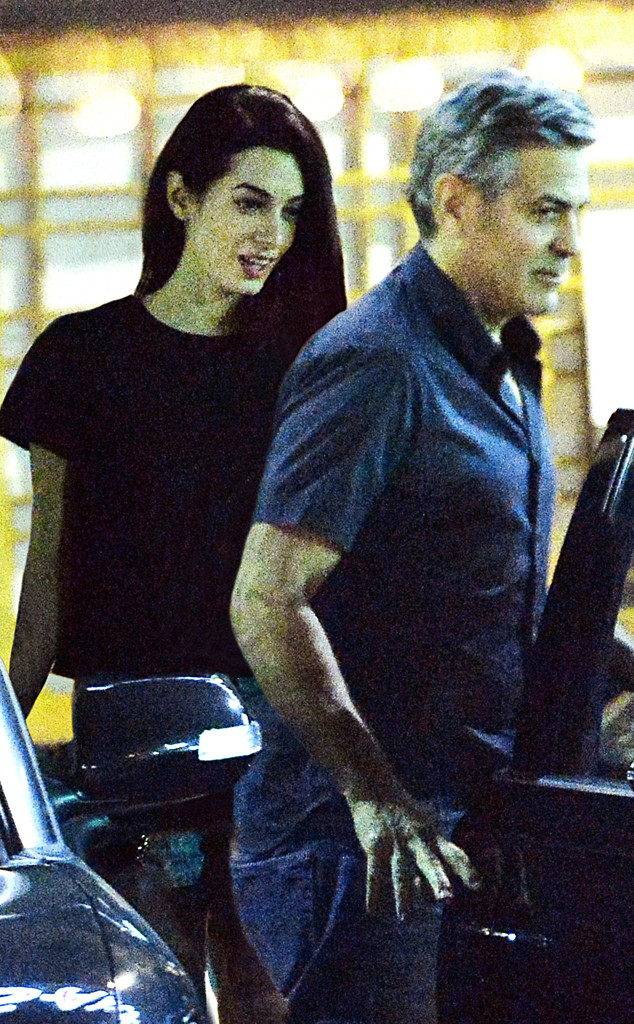 Sharpshooter Images / Splash
How romantic!
George Clooney, 54, treated his wife Amal Clooney, 38, to a romantic dinner date at Asanebo Sushi in Studio City, in the Los Angeles area, on Tuesday night, five days before Valentine's Day.
The two dined at the high-end restaurant for a couple of hours, enjoying sushi, sake, and wine, and acted very affectionate with each other, smiling and becoming engrossed in conversation, E! News has learned.
As they left the eatery, George opened the door of a chauffeured car for his wife.
George and Amal married in Italy in September 2014 in front of family and friends, including his longtime pals Rande Gerber, 53, and wife and supermodel Cindy Crawford, 49.