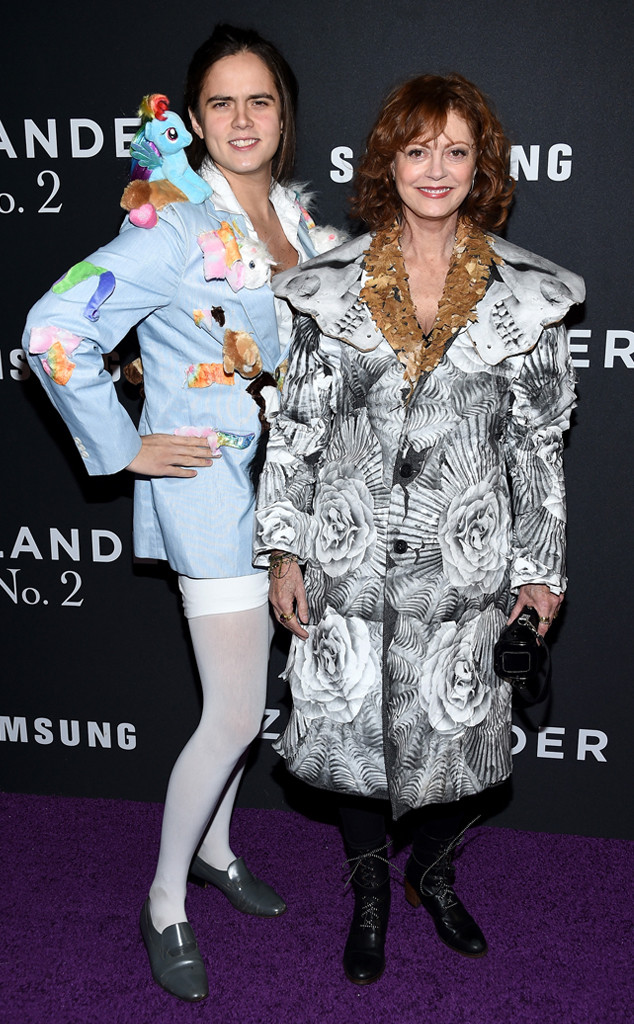 Dimitrios Kambouris/Getty Images
If we were to be invited to the premiere of Zoolander 2, you better believe we're coming dressed to impress, making a statement with whatever outfit we rock and doing it with our faces of blue steel.
And this is exactly why Miles Robbins is our favorite human right now.
Keeping the film's eccentric fashion in mind, Susan Sarandon's son showed up on the red carpet of the New York City premiere on Tuesday, wearing an ensemble we're positive would have sent even Derek Zoolander himself into a beautiful fit of envious tears.