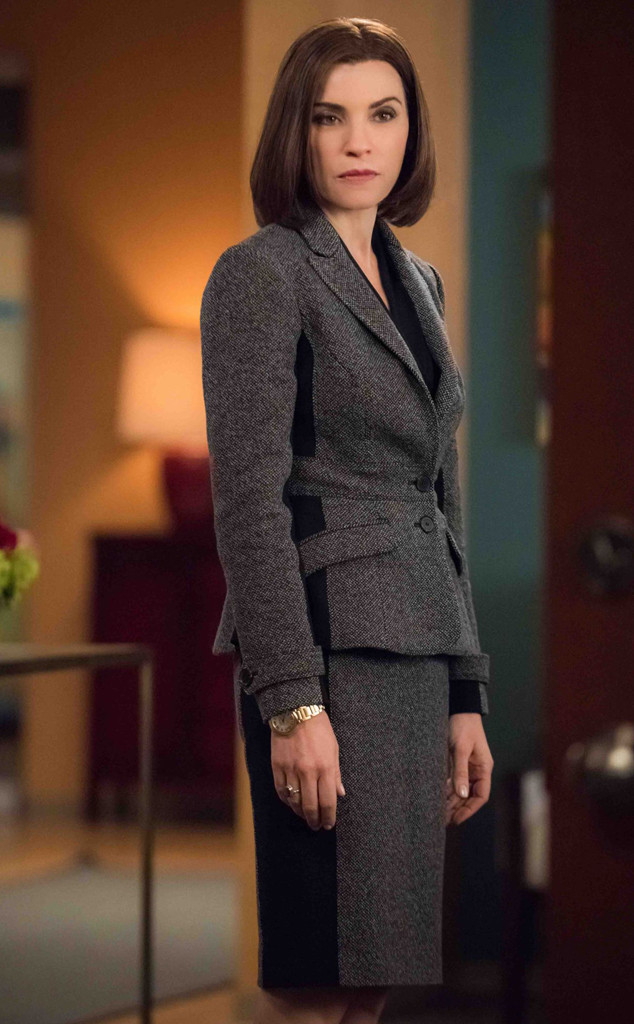 CBS
With just nine episodes of The Good Wife left, co-creators and executive producers Robert and Michelle King have a lot on their plate. But, they've been planning the end of Alicia Florrick since the beginning.
"We started the show back in 2009 with the idea that it would only go 13 episodes because that was the only thing we had ever done before that. So we really had no thought beyond what those 13 episodes would do. And if you go back to the first season...and watch the first 13 episodes it kind of tells a complete story of a husband who goes to jail, the wife who moves on and then him coming back again," Robert recently told press during a conference call. Once they got their back episode order, the Kings got to work.
"Having come from screen writing and movies before this it was always thinking in terms of what is the beginning, the middle and the end of a show that could go on years. And we pretty quickly thought that the show could only really support, and the story of Alicia Florrick, could only support seven years, so we started to build towards that," he explained.