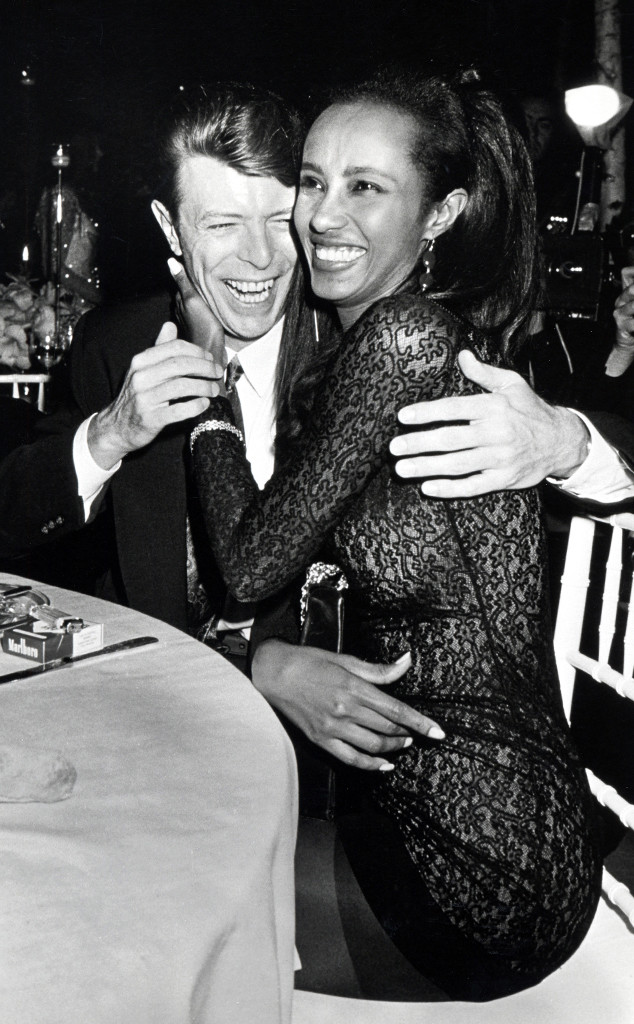 Ron Galella/WireImage
Exactly one month after David Bowie's tragic death, his widow, Iman, is sharing an inspirational message of healing.
The international rock star passed away on Jan. 10, losing his battle to cancer after a year and a half. Today, his wife of 24 years gave us a little insight on how she has chosen to continue to cope with the loss.
She took to Instagram to share a note that reads: "Each tear is a poet, a healer, a teacher."