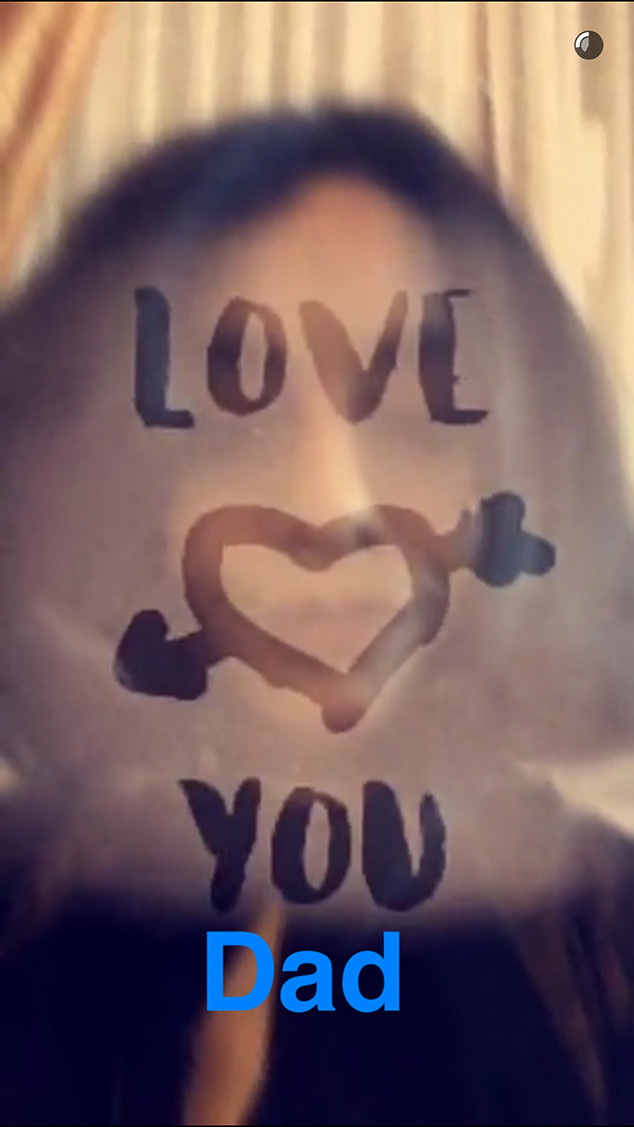 Snapchat
Vanessa Hudgens laid her father to rest Tuesday.
The actress shared a few touching moments from her dad Greg Hudgens' memorial service via Snapchat. In the first video, she used one of the app's newer filters, which gave the appearance of foggy glass. When she blew a kiss, the words "I love you" appeared, and she added "Dad" to the end of the sentence. Vanessa's second photo featured a framed portrait of Greg wearing his firefighter uniform. The picture appeared to be on display at her father's gravesite. The actress shared the same picture on Instagram and wrote, "Rest in peace daddy." In her third and final Snapchat video, Vanessa showed people dancing and wrote, "This is how you celibate [sic] a life." One woman invited her to "join" in the action, but Vanessa replied, "We don't know how!"
One day after Greg's death, Vanessa's younger sister, Stella Hudgens, also took to Twitter to express her grief. "I don't know what to say. Thank you so much for the support," she wrote. "I will miss my dad, but i'm so glad to have had such an amazing man in my life."