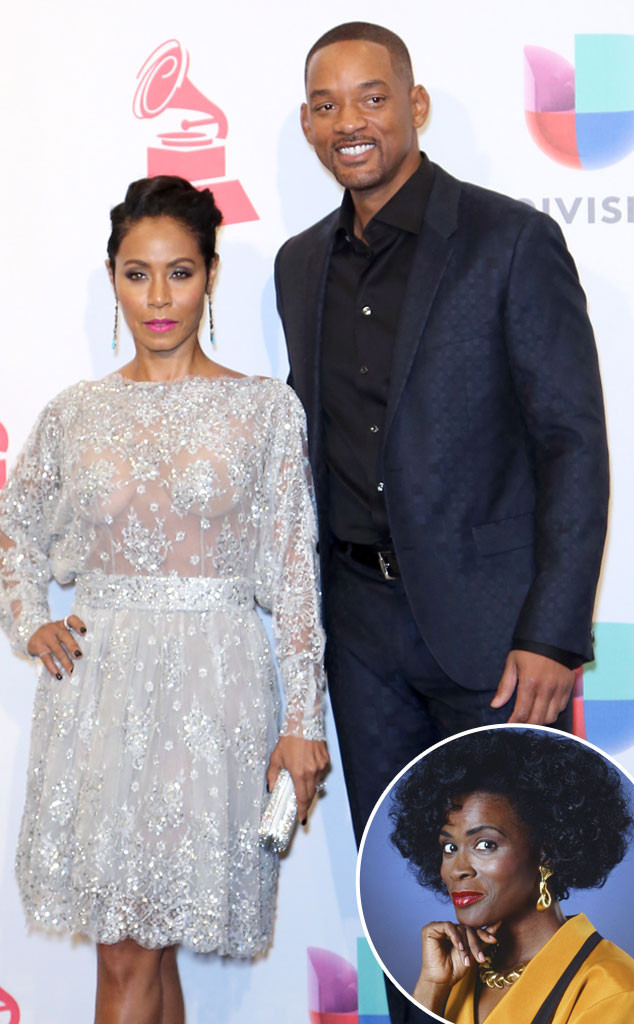 Gabe Ginsberg/WireImage, Paul Drinkwater/NBCU Photo Bank
If you're expecting Will Smith to say some not-so-nice things about Janet Hubert, it's not going to happen.
Well, at least it didn't happen this week when the actor sat down for an interview with BBC Radio 1Xtra.
After bringing up the Oscars' controversy, host A.Dot had to ask about Will's Fresh Prince of Bel Air co-star. "Who was the best Aunt Viv?" the radio jock asked. "The First Aunt Viv or Second Aunt Viv?"
"Listen I think that both of the Aunt Vivs were really, really fantastic. I think when you make a show, anytime you make a change, it's going to be excruciating and painful," Will explained. "I think that Janet Hubert brought a really powerful dignity to the show."
When A.Dot followed up asking if Will still likes her, he didn't hesitate with his answer.