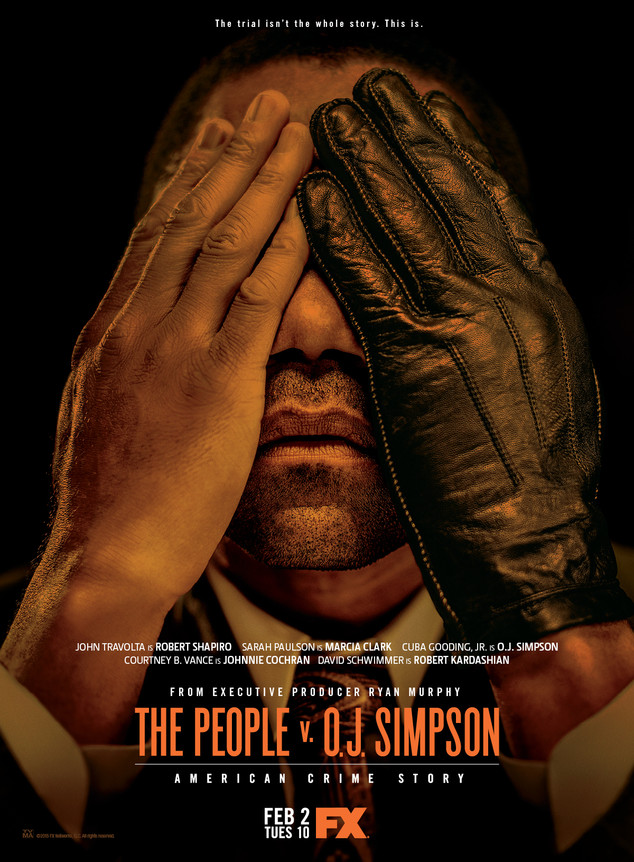 FX
The world was a different place in 1994.
It was a time of car phones, flannel, and Full House. Friends premiered. Bill Clinton was president. Twitter was a way you might describe the sound that birds make, and Facebook was just two words thrown together.
When O.J. Simpson and his friend, Al "A.C." Cowlings hopped in a white Bronco and took a ride down some Los Angeles freeways, there was no such thing as social media beyond a few lesser-known message boards. People were forced to talk to each other's faces about the ins and outs of the insane legal case without a single hashtag in sight.
Now, 20 years later, The People v. O.J. Simpson: American Crime Story is giving us that chance to discuss the case—and TV's latest dramatization of the case—in a way we never could in the '90s, using a whole new kind of language and a very different perspective on how breaking news is reported and spread.
It's also giving a whole new generation of people the chance to experience a major part of American culture that we missed the first time around, either because we were too young to remember or just not even born yet.
In the spirit of that second chance, a four members of the E! Online office gathered together on the internet to discuss episode two of The People v. O.J. Simpson, "The Run of His Life," featuring that infamous car chase.