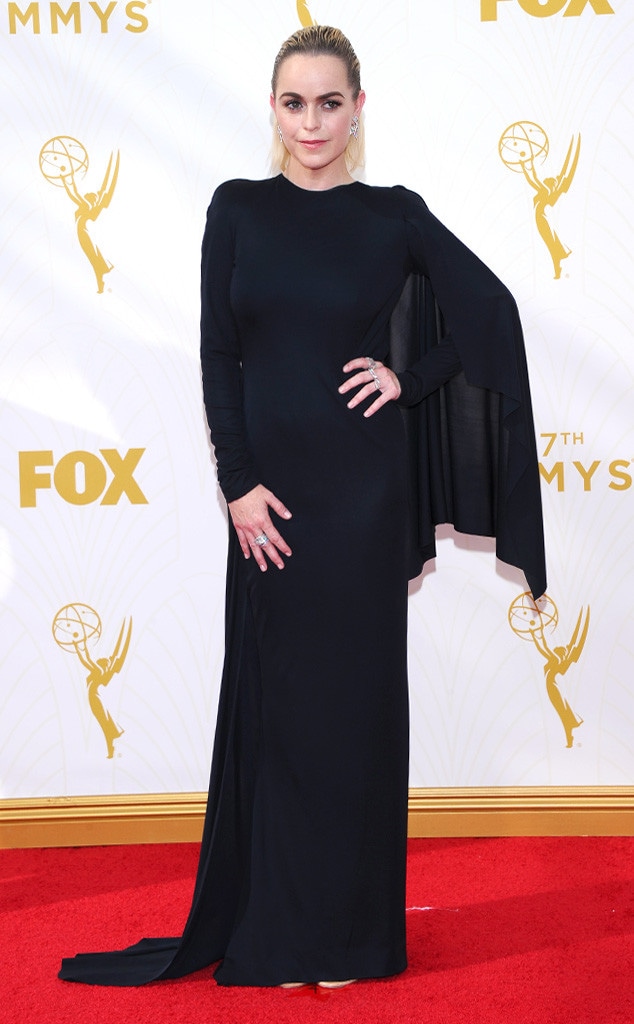 Vince Bucci/Invision for the Television Academy/AP Images
Taryn Manning's latest legal case with ex-friend and makeup artist Holly Hartman appears to have come to an end, for now.
"The domestic violence restraining order filed by Ms. Hartman has been dismissed," Hartman's attorney told E! News. "We are preparing to file a new, more compressive, petition later this week."
According to TMZ, the case was dismissed Tuesday afternoon because Hartman failed to show up for the court hearing. 
Just last month, Manning was accused of being involved in a physical confrontation with her makeup artist who has had altercations with the Orange Is the New Black star in the past. According to court documents obtained by E! News, Hartman filed a restraining order against the actress for multiple alleged fights.
Manning's legal time, however, denied the allegations from the very beginning.
"The court has already denied the request by Ms. Hartman for a temporary restraining order. The application for the order is suspect because Ms. Manning has had no contact with Ms. Hartman in many months due to Ms. Hartman's actions against Ms. Manning which are currently under criminal investigation in multiple jurisdictions," Manning's counsel told E! News in a statement.
"These investigations have long predated these entirely fabricated allegations...It is clear that Ms. Hartman's camp has leaked these allegations which were not available publicly to elevate her own position and obscure her own wrong doing."
Manning herself even shared a few cryptic messages on Twitter at the time the allegations first surfaced.
"People ask my advice about how to make it...well I know how not to make it harder. Use discernment when befriending a fan," she shared with her followers. "You can be famous in other ways too you know? Like the right way…not like this."
Manning was also arrested for alleged assault back in 2012 with Hartman. At the time, the star's rep described the situation as "an unfortunate incident between two very dear friends, who are like family to each other."
"The complainant, Holly, has indicated to the DA's office that she does not wish to proceed with any criminal prosecution against Taryn," her rep said at the time. "We believe the situation at hand will be clarified and resolved between the two friends expeditiously."
—Reporting by Baker Machado 
Watch:
Taryn Manning Wants Lupita Nyong'o on "OITNB"