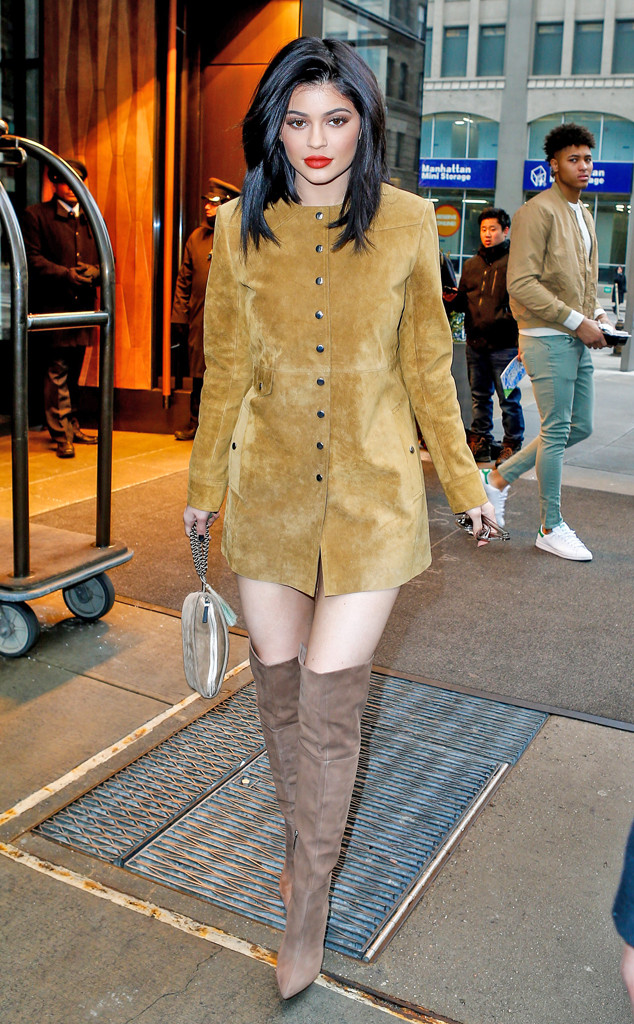 Wagner Az / TYJA / AKM-GSI
While she's only 18 years old, Kylie Jenner already has her sights set on motherhood—just not quite yet.
The famous reality star sister and co-designer of the Kendall + Kylie spring collection took a break from the New York Fashion Week fanfare to set the record straight on her impending personal life.
"I definitely want a baby at some point," Kylie told E! News' Zana Roberts Rassi. "Definitely not now."
However, she does intend on starting a family within the next 12 years regardless of surrounding surprise.
"I said I wanted a kid before 30 and people were shocked," she added. "I didn't think it was that crazy."
Whenever new babies do come into these two ladies' lives, rest assured there will be plenty of fresh fashions for the little cherubs.
"We were talking about a maternity line in 10 years," older sister Kendall Jenner admitted.