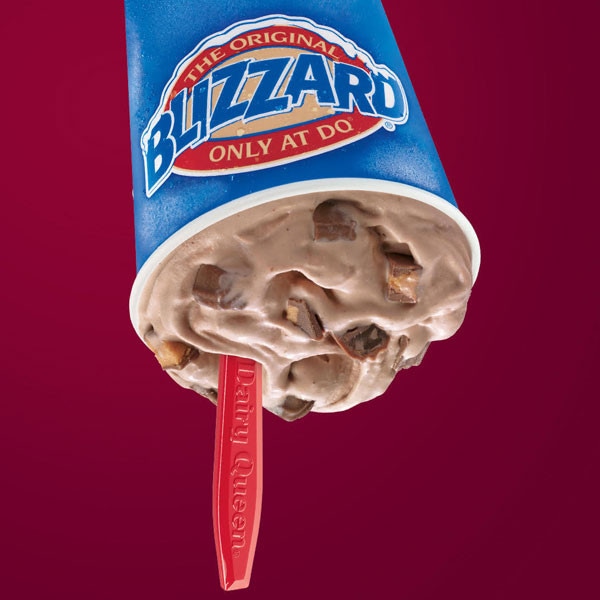 Dairy Queen
Ice cream for one, please.
Look, sharing isn't caring when it comes to frozen treats.
Dairy Queen has dropped a new dessert for solo eating ventures just in time for Valentine's Day: the Singles Blizzard.
This sweet treat features salted caramel truffles, Reese's Peanut Butter Cups, and peanut butter topping, blended with Dairy Queen's soft serve ice cream.
It does not feature any drama from your ex.
Who has time for that nonsense when you could be eating ice cream, anyway?
Though many a rom com has presented the idea of showing a recently dumped person crying into their ice cream, DQ insists they're looking to celebrate singledom this Valentine's Day.
"Single Americans now outnumber those who are married, so we felt the time was right to honor our single fans," says Barry Westrum, executive vice president of Marketing for American Dairy Queen Corporation.
According to a national survey commissioned by DQ, 50 percent of singles classify themselves as "proud singles" on the holiday that's traditionally marked by couples, but only 24 percent of singles treat themselves to a gift.
So, Dairy Queen made a Singles Blizzard to be your plus one this V-Day.
Michelle Tanner knows what's important.
We couldn't imagine a better partner this Valentine's Day than ice cream.