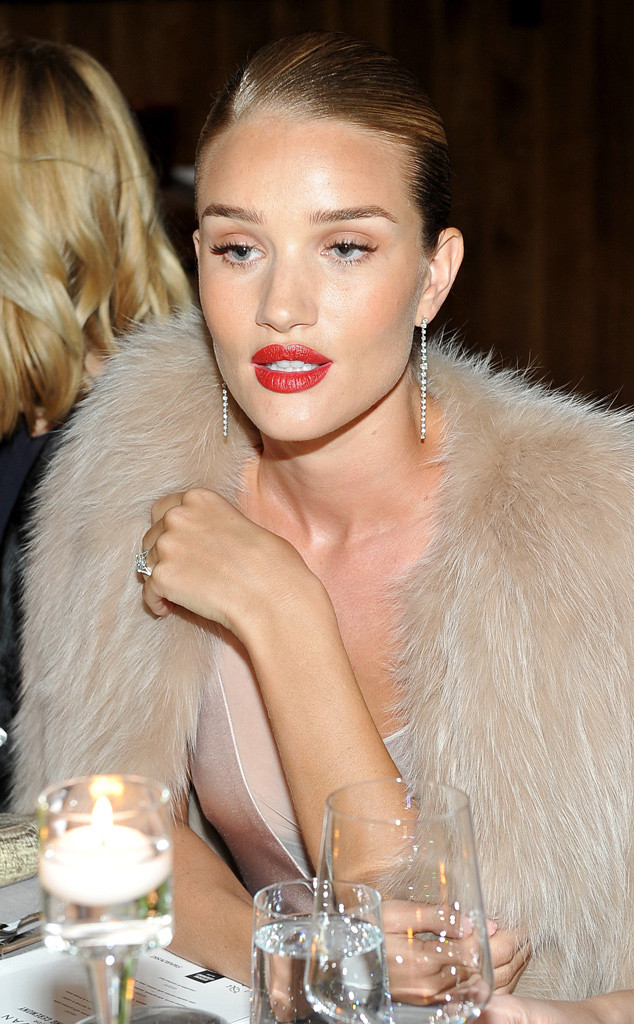 Donato Sardella/Getty Images
If you're a big fan of lipstick like Rosie Huntington-Whiteley, you know oh too well just how many products claim to last forever. Tie that obsession in with your love for Maroon 5, now you're 100 percent certain "Nothing Lasts Forever." And thus, you find yourself in this predicament right before Valentine's Day. All you're asking is for these makeup brands to be honest, because come Sunday night when you're nose deep in a glass of delicious red wine (with a person you're really into), you're going to want to know what's happening on your face.
Lucky for you, not only were these seven lipsticks worn for a full day, but they also underwent a series of ultimate Valentine's Day-themed tests. They were wiped on a napkin, used on a wine glass and kissed on a real human cheek (thank you, Billy Nilles!). Basically everything you'd want from your lipstick on the most romantic day of the year was tested—and here are the results.
Tom Ford Lips & Boys in Liam
The lipstick went on with a creamy consistency and never (for the entire day it was on) left my lips out to dry, which I loved because that's hard to find. Although color did come off during the three tests (napkin, wine glass and cheek), it didn't show when I took a look at my lips afterwards. HUGE win!
Overall Rating: 5 lipstick emojis
Revlon ColorStay Ultimate Suede in Trendsetter
If I'm being brutally honest, this was not a favorite. The color went on nicely, but didn't really grip my lips and made for weird spacing. It also came off entirely for each of the three tests meaning, although its $9 price is pretty unbeatable, this isn't the one for you.
Overall Rating: 1 lipstick emoji