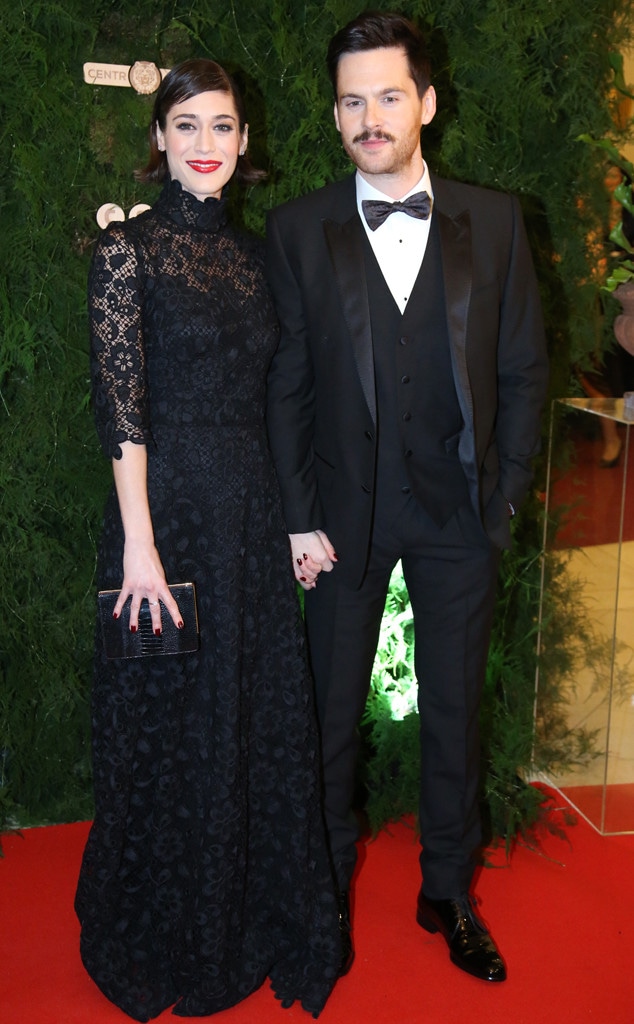 WENN.com
Things just got officially official for Lizzy Caplan and Tom Riley!
The couple—who first sparked romance rumors in September—made their first red carpet appearance together at the Prague Opera Ball over the weekend, and we almost can't handle how hot they are!
Caplan looked stunning in a high-neck, black lace gown with bright red lipstick and her hair swooped to the side. Riley was the perfect accessory for her ensemble, looking dapper in a three-piece suit with a bow tie and his go-to facial hair (this time, a mustache).
The Da Vinci's Demons actor took to Instagram to captivate the fun evening, joking about the latest Mission Impossible film.
"The Prague Opera was exciting but I expected more failed assassination attempts/Tom Cruise on a zip line," he captioned the photo with Caplan by his side.
Meanwhile, Caplan—who once dated Matthew Perry—previously opened up about her feelings on dating actors, admitting she wasn't all that keen on the idea anymore.
Imeh Akpanudosen/Getty Images
"I actually romanticize the idea of a stay-at-home dad," she told Elle Canada in 2014. "Partly because I think that's a very sexy thing, but also because if there are two working actors and both of them get a job and they have a baby, the woman is going to stay with the baby. I see it all the time. It just seems very unfair."
In fact, having children is something she's been very open about discussing, admitting she's still unsure if that's a possibility for her.
"I don't want it to be an assumption that I will be the one to stay home and raise the kids. Now, I could have kids and want to do that, I have no idea—but from where I sit now, that does not sound all that appealing to me," she explained in the same interview. "I really want kids, and I want to be fully involved in their lives, but I don't want to sacrifice my own goals to be a mother."
Watch:
Are Lizzy Caplan & Michael Sheen "Masters of Sex"?