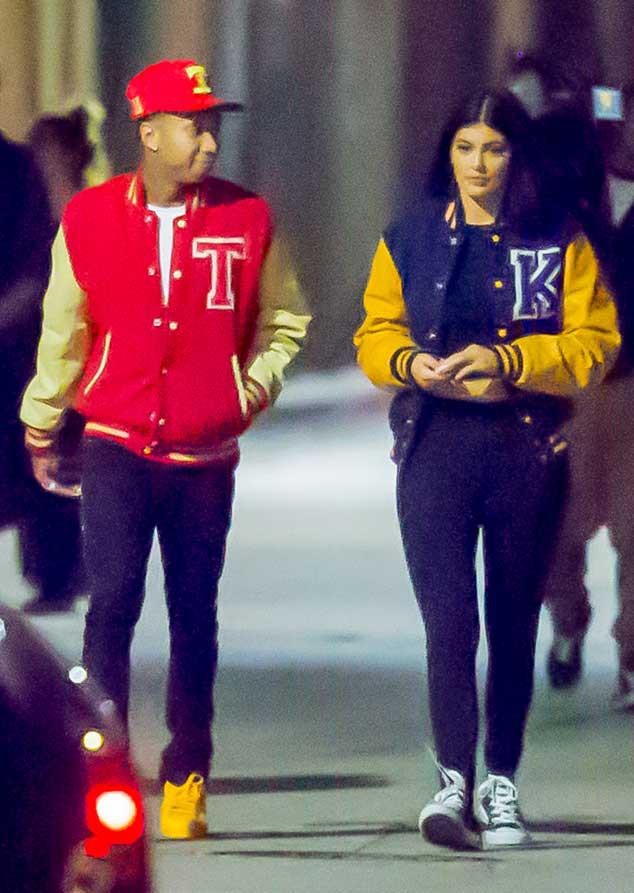 Splash News
Tyga and Kylie Jenner have been on-again, off-again for a couple of months now, but the love between them stays just as strong.
The rapper participated in a radio interview with Real 92.3 Tuesday and talked about everything from marriage to Kylie and dished whether he was ready to tie the knot given how strongly he feels about the Keeping Up With the Kardashians star.
"Nah, no time soon," he revealed. "I mean we all got to walk down the aisle. I think whatever makes you happy in life you gotta do it. You can't plan in life too much."
But that doesn't mean his emotions aren't there. "I love somebody a lot," he added.
The radio host asked if he heard Kylie's past comments about eventually marrying the "Stimulated" artist, and it turned out he was actually in her presence when she dropped the M-bomb! "Yeah, I was there. She was filming something for her lip company. I was there to support her a bit," he admitted. "I love that girl."