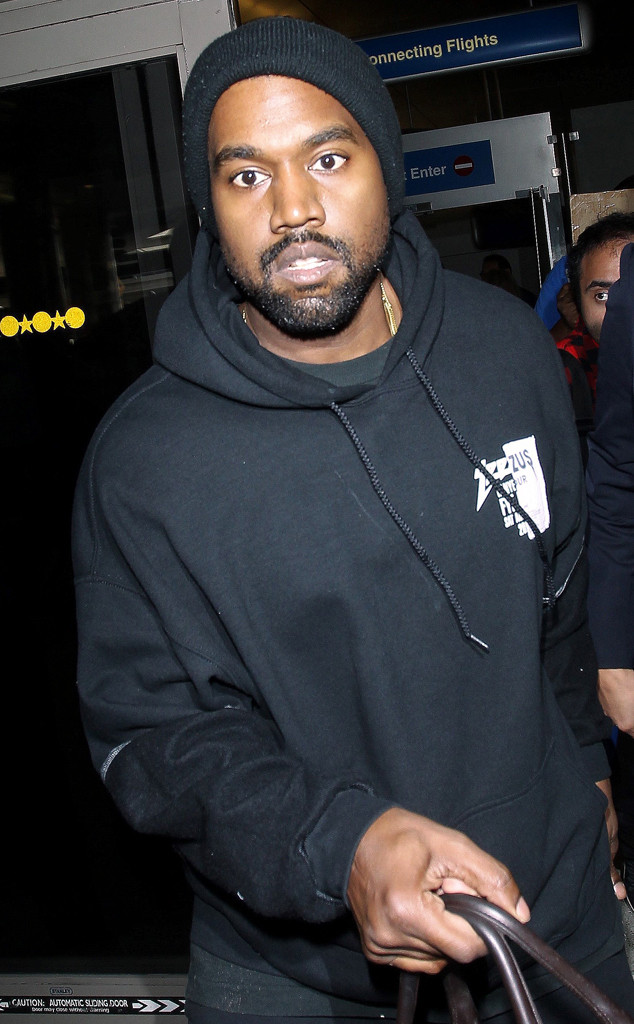 Vantagenews/AKM-GSI
Kanye West just can't seem to make up his mind.
The Yeezus rapper already named his album Swish, but then changed it to Waves. After some Internet hullabaloo with Wiz Khalifa, 'Ye has changed the album title once again to T.L.O.P. Your guess is as good as ours as to what that stands for, but if you can figure it out you're going to receive quite the reward.
"That's the new album anybody who can figure out the title gets tickets to Season 3 and free Yeezys," he tweeted late Monday while working on the "final verses" of his album. Twitter users immediately started replying to Kanye's tweet, posing ideas such as To Live or Perish and The Life of the Party. People also pitched some very NSFW titles.
Kanye announced his elaborate, slightly over-the-top plans for debuting his album, which he'll do at Madison Square Garden Feb. 11. If you weren't lucky enough to snag some tickets—it sold out in 10 minutes—don't worry. He's also streaming it live in certain movie theaters around the world.