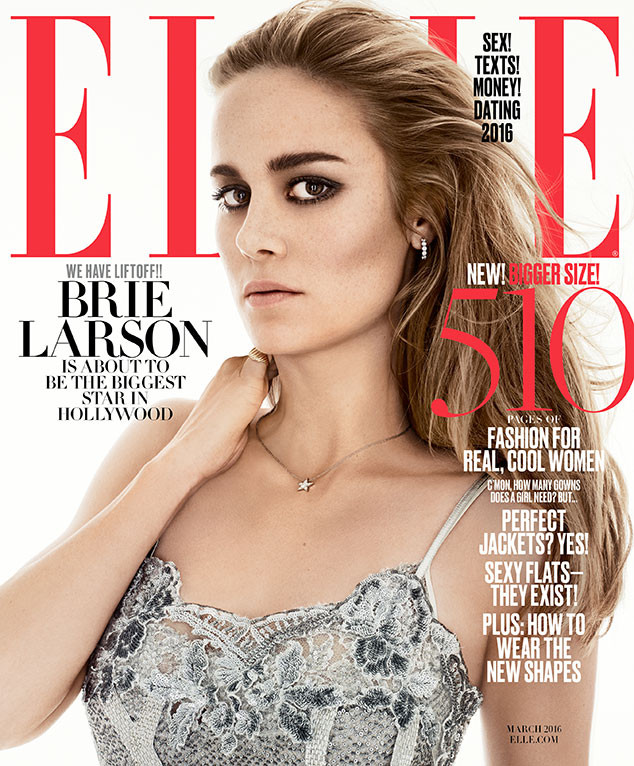 Terry Tsiolis for ELLE
Brie Larson may very well be win an Oscar her role in Room, but that doesn't mean the actress is letting her rapid fire success go to her well-highlighted head.
Brie covers Elle magazine's March issue, and the actress' smoldering stare is not her only feature worthy of gleaming praise. Perfected smize aside, Brie's recent slew of awards season success—including both a Golden Globe and SAG win (thus far)—has earned her quite the name for herself. And what's more? Her critically lauded performance in Room is soon to be followed by another big project. Brie is set to take on the lead role in 2017's Kong: Skull Island.
While Brie may indeed come replete with the makings to become Hollywood's next It Girl, the actress is far from arrogant about her successes. Or her sensational cheek bones for that matter. Though we must admit, we have yet to garner a sound-bite on the actress's contouring practices. Stay tuned.