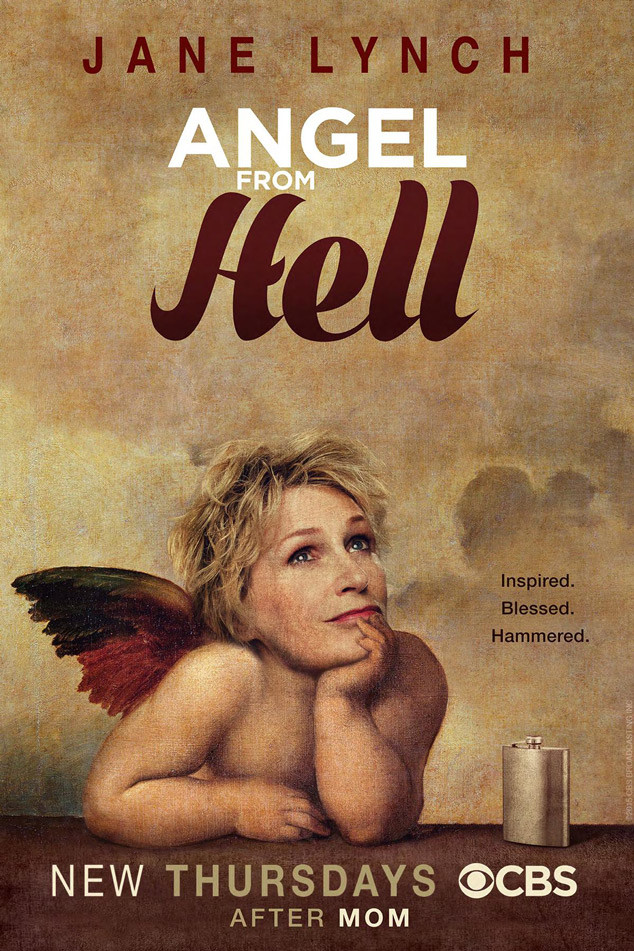 CBS
Angel from Hell is heading to TV hell.
The CBS sitcom starring Jane Lynch and Maggie Lawson has been canceled after just five episodes, despite its not-the-worst ratings.
The series debuted in January to just over eight million viewers, and the past couple episodes have pulled in just over six, but apparently that was not good enough for CBS.
Lynch starred as some sort of eccentric stalker/guardian angel to Lawson's perfectionist dermatologist. The cast, which also included Kyle Bornheimer and Kevin Pollack, was the show's main winning feature, but here's hoping that this cancellation means the lovely Lawson and Lynch can move on to better and brighter shows.
Lynch confirmed the news on Twitter, saying "Oh my newly minted #anghellions. Thank you for supporting our show! It is so sad but what a joy was had."