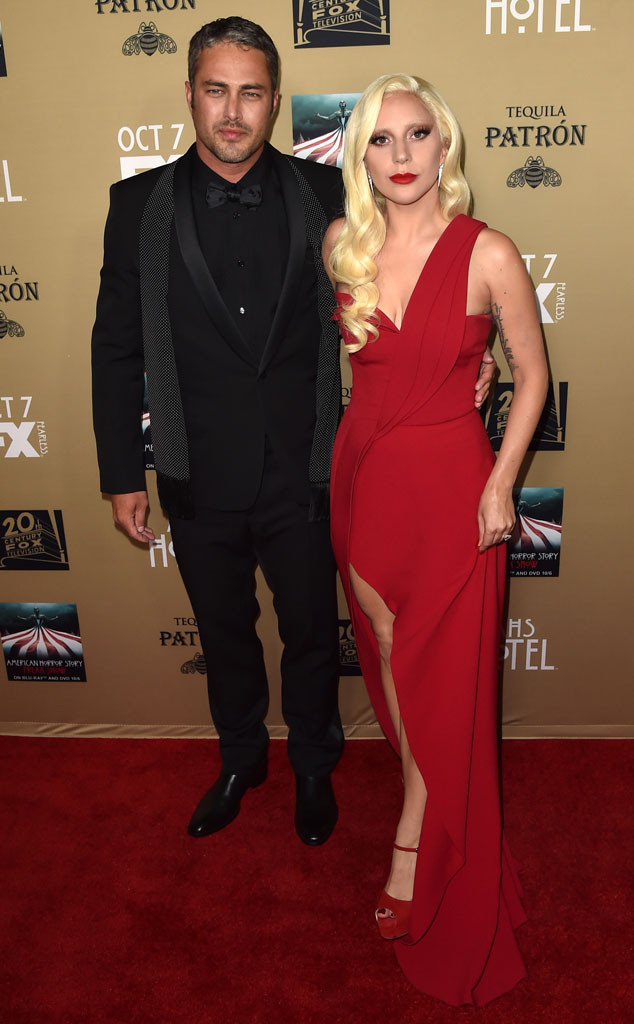 Kevin Winter/Getty Images
Anyone who watched the Super Bowl last night already knows that Lady Gaga absolutely slayed her rendition of the National Anthem, and no one was prouder of that monumental moment than her fiancé Taylor Kinney.
The Chicago Fire star, who couldn't help but agree with us when we called Gaga's performance one of the best of all time, chatted with E! News during his TV Guide Magazine cover party alongside show creator Dick Wolf, and revealed that he wasn't sure his ladylove understood the magnitude of her gig last night.
"She was really excited, she was anxious leading up to it," Kinney tells E! News exclusively. "I remember her saying before she was getting a lot of emails, text messages, I guess social media was getting in touch.
"I don't think she realized the scope of it and the magnitude of what that was. She goes, 'This is a big deal, isn't it?' I go, ' Yeah, yeah babe. It's a pretty big deal, you're singing for the country.' I think that she took the bull by the horns. She was relaxed, she was calm and she belted out a pretty amazing rendition."