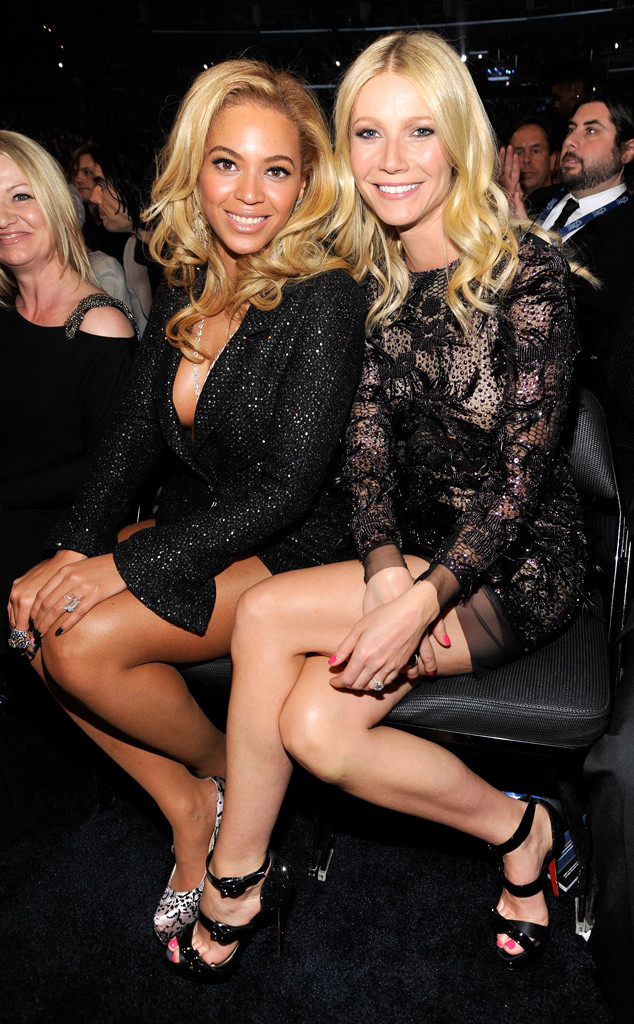 Kevin Mazur/WireImage
Super Bowl 50 may have been a little snoozy—defense wins championships but doesn't make for scintillating TV—but we'll always have Beyoncé and Gwyneth Paltrow.
The gal-pals reunited this past weekend in the San Francisco Bay Area and reignited our consuming interest in their friendship. Which, better yet, now transcends generations! Both ladies had their daughters with them, and though Apple Martin is 11 1/2 to Blue Ivy's 4, those two also made for a picture-perfect, "grownup to aspiring-grownup" duo as well.
But it's hardly just motherhood that brought Bey and Gwyneth together (though that's yet another thing to bond over, of course). If their BFFship still seems random to you, then you haven't been paying attention. Here's a look at how it all began and why it works...