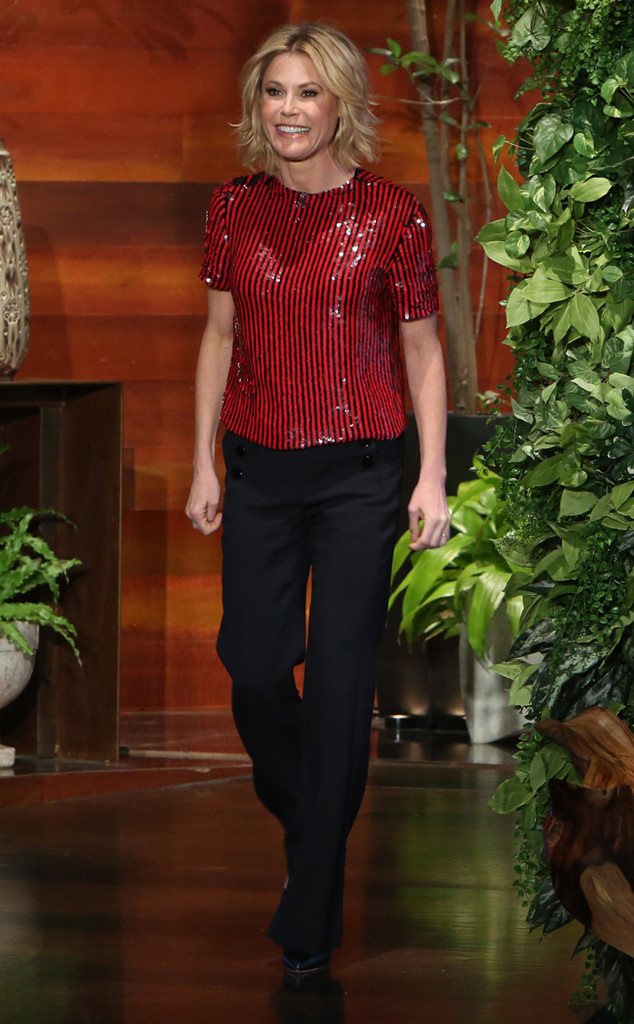 Michael Rozman/Warner Bros.
We all saw the photos and videos from Sofia Vergara and Joe Manganiello's wedding in November, and there's no doubt it was quite the party, but we didn't expect this...
The Modern Family actress' co-star Julie Bowen joined The Ellen DeGeneres Show Monday and dished new details about the three-day extravaganza, including how Straight Outta Compton may have saved her life and why there were IV stations set up by the pool.
"If you've ever been to a Sofia event, it's three days. It's like a slow moving trolley," the blond explain to Ellen. "And you jump on, and you drink and you dance and then you jump off. You can't stay on for three days. It's like a party train. It's insanity."