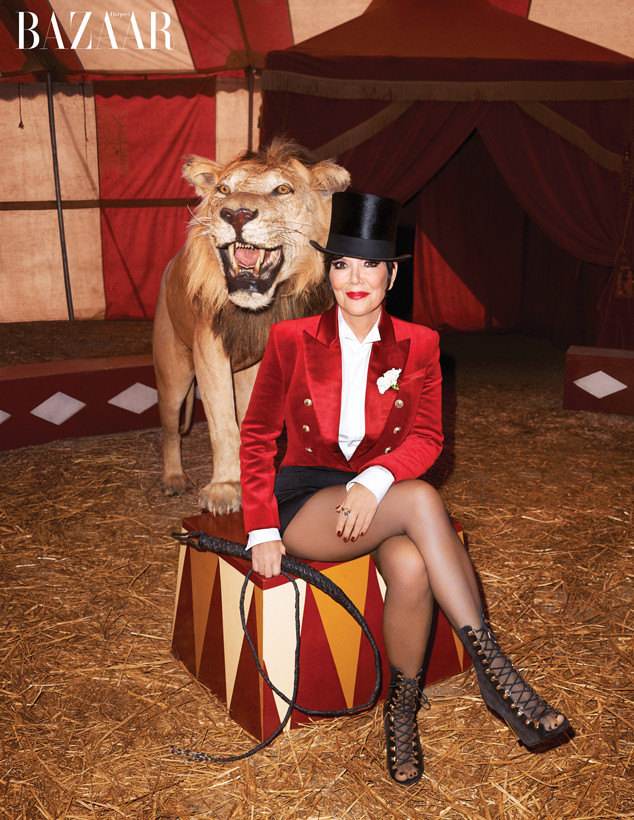 Courtesy Terry Richardson/Harper's Bazaar
Kris Jenner will be the first person to admit she's still dealing with a lot of emotions surrounding Caitlyn Jenner's transition.
In the latest issue of Harper's Bazaar—in which she takes on a circus costume, dressed up as a lion tamer and posing with some clowns—the reality star momager opens up about watching her ex-husband become a woman and how it's impacted her life in so many ways.
While there is still a bit of confusion and some wounds that need healing surrounding the situation, Kris says she also feels thankful to have gained knowledge about the transgender world throughout this experience with Caitlyn.