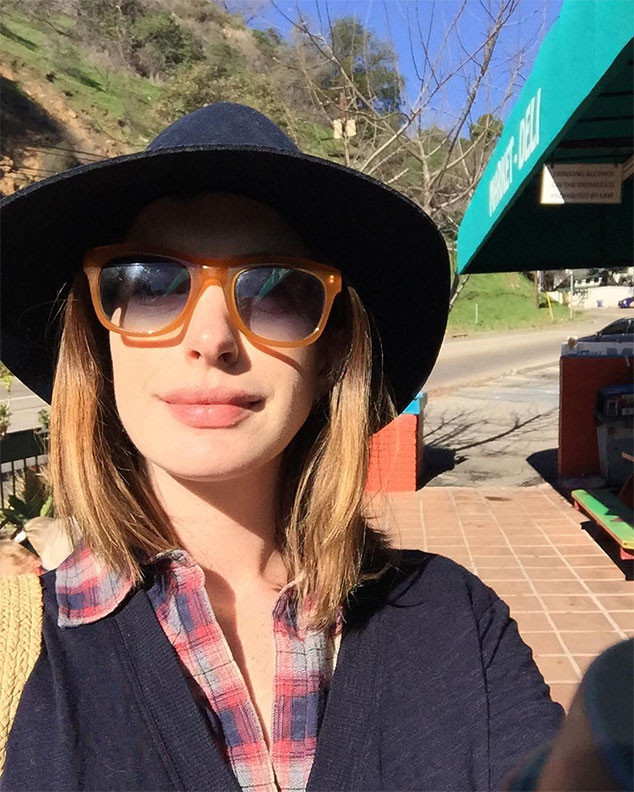 Instagram
Anne Hathaway has blonde ambition again!
The 33-year-old Oscar-winning actress, who is currently pregnant with her first child, debuted a new, reddish blond hairstyle on her Instagram page Sunday. Hathaway, a natural brunette, had sported platinum blond hair for about three weeks in 2013.
Hathaway appears in the new photo, a selfie, wearing a black hair, orange plastic sunglasses, a plaid shirt and black sweater.
"Be honest. Did I unwittingly dress like a fashion scarecrow this morning?" she wrote.
E! News learned in late November Hathaway and husband Adam Shulman, 34, were expecting their first child.