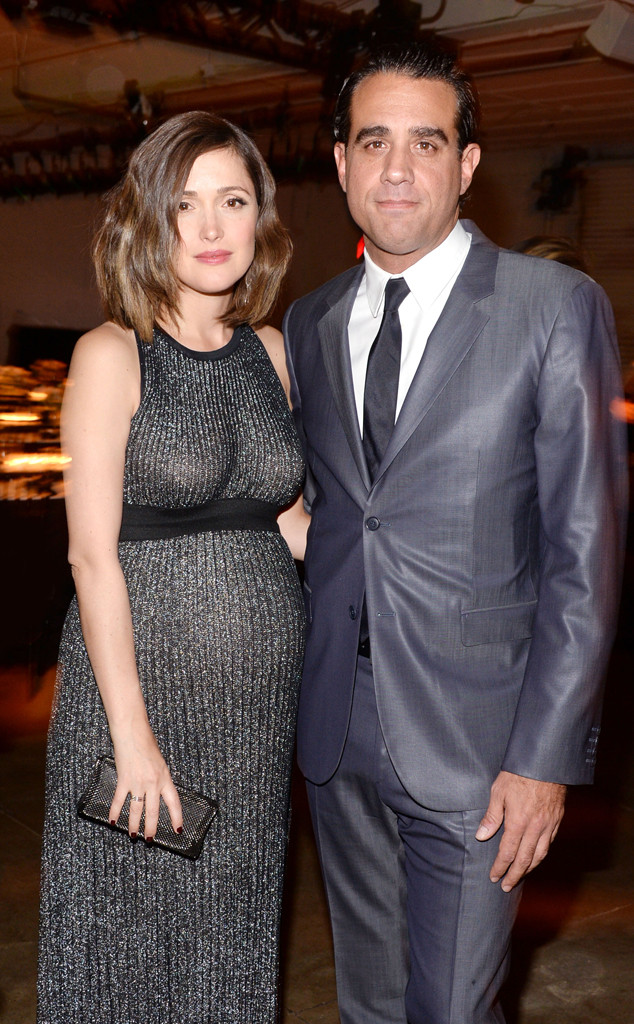 PMC/Sipa USA
Welcome to the joys of motherhood, Rose Byrne!
Longtime boyfriend Bobby Cannavale had a major announcement to make Friday night when appearing on The Late Show with Stephen Colbert. As it turns out, his special lady welcomed a baby boy earlier in the week.
"I had a baby on Monday, yes," the actor shared on the show. "You know, I didn't do anything. We [men] don't do anything and I'm so tired. I think I've gained 28 pounds since Monday. I mean, I'm not kidding you. Like, this jacket fit so well, like, last Thursday. But I've been eating so much."
He later admitted that the baby's name is Rocco and he "is doing great."