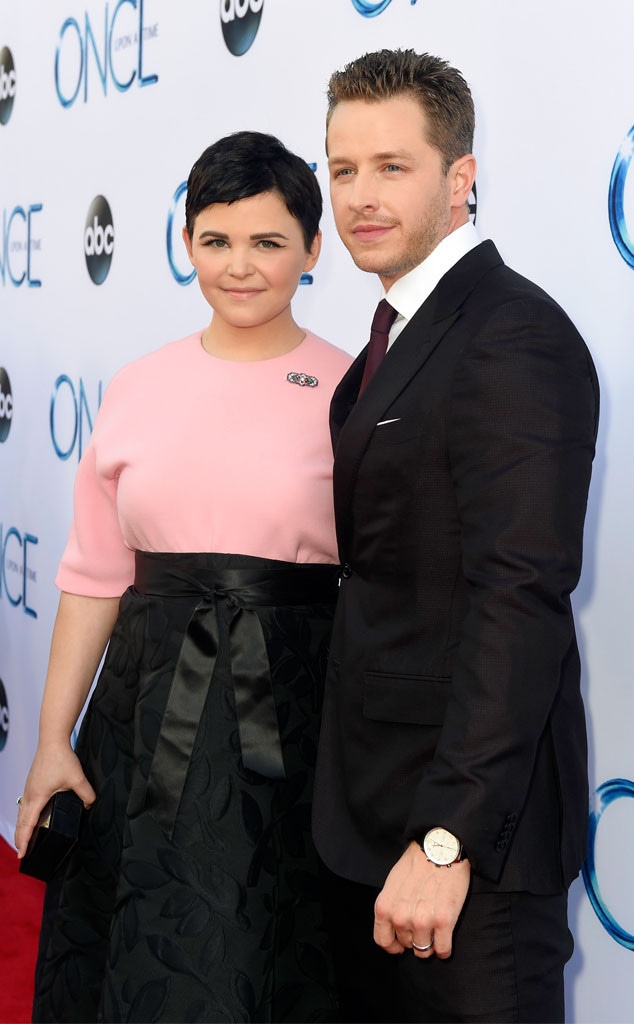 ABC/Todd Wawrychuk
Congratulations are in order for Ginnifer Goodwin and Josh Dallas!
The married couple, who play Snow White and Prince Charming on ABC's Once Upon a Time, have welcomed their second child, E! News can exclusively confirm.
The couple's baby boy named Hugo Wilson Dallas was born on June 1 in Los Angeles and joins big brother Oliver Finlay Dallas.
It was revealed in November that Goodwin and Dallas were expecting their second child. The actress showcased a large baby bump later that month.
Goodwin and Dallas wed in April 2014 and welcomed Oliver a month later.
Goodwin talked about the couple's upcoming arrival during an interview on Jimmy Kimmel Live! in late February. She said her second pregnancy feels much easier, mainly due to the fact that she and Josh are "chasing a toddler" most of the day.
"The first time we thought we needed to be heroes and do everything ourselves," she said.
She also said they opted not to hire someone to help out when Oliver was born.
"We thought, 'That's too L.A. for us,' so we went real hippy-dippy," Goodwin said. "This time we're going at it Downton Abbey-style—staffing up—like a nanny and an under-nanny."
Earlier this month, the couple was spotted with their son and Once Upon a Time co-star Sean Maguire, 39, at Disneyland in Anaheim, Calif. Goodwin covered her growing baby bump in a comfortable gray T-shirt, paired with black leggings.
The actress, Dallas and their boy were in great spirits as they rode the Dumbo the Flying Elephant ride together. Maguire was also spotted carrying Oliver on his shoulders as the two watched Disneyland performers with his parents.
Goodwin and Dallas met in 2011 and had an "immediate connection," a source had told E! News.
"They were shooting in Canada together," the source said, "Because they were both away from home, they inevitably started to socialize together off the set as well as on—and they got closer as friends."
Watch:
Ginnifer Goodwin Confirms She's Having a Baby Boy