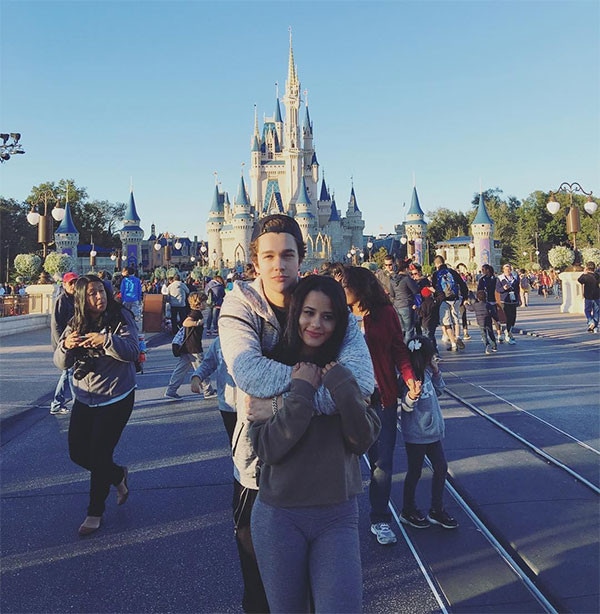 Instagram
Is Austin Mahone dating someone new after his split from Becky G?
The 19-year-old pop singer posted on his Instagram page Friday a photo of him and Katya Henry, a fitness model and trainer from Miami, looking awfully cozy in front of Cinderella's Castle in Disney World. He is standing behind her, with his arms wrapped around her torso and hers placed over his.
Henry, 21, also shared a photo from their day at the park.
"Today was fun," she wrote.
Mahone's rep couldn't be reached for comment.
Last August, E! News learned the singer and Becky G had broken up after dating for several months. She has not commented on the photos.
Mahone had also recently posted on Instagram a photo of him and Henry holding hands at a movie theater, which he had rented out.
Henry had two weeks ago teased photos of the two at what appears to be a shoot for a new video for Mahone's song "Put It On Me."
Several of Mahone's followers responded to his Disney World pic with some nasty comments about Henry. The singer, who also went to the park Saturday, later took to Twitter to respond to the hate.
Watch:
Is Austin Mahone Single and Ready to Mingle?