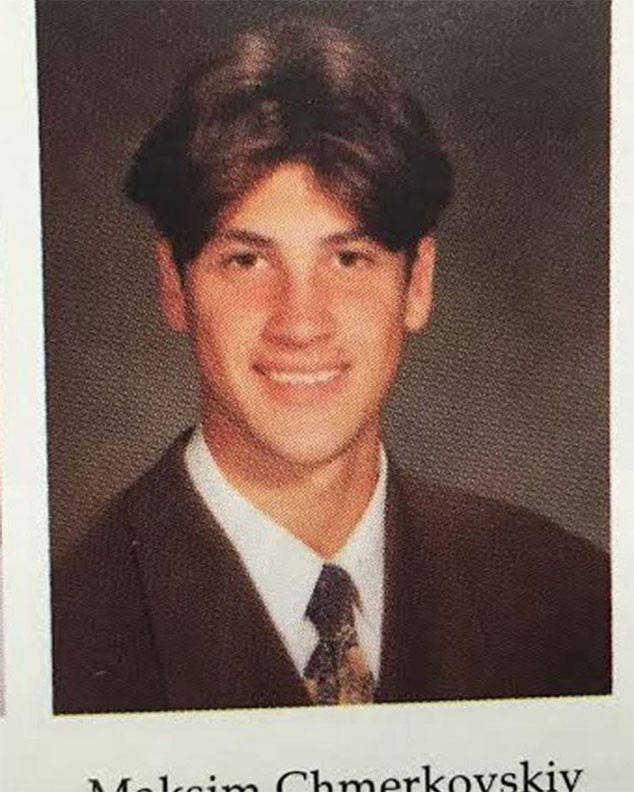 Instagram
Aw, Maksim Chmerkovskiy was so adorable in high school!
The fan-favorite, rugged 36-year-old dance pro, choreographer and former Dancing With the Stars cast member posted on his Instagram page Friday a yearbook photo, showing him smiling and looking very clean-cut, complete with a short, somewhat floppy haircut with a side part. Maksim was part of the class of 1997 at Edward R. Murrow High School in Brooklyn.
But his picture was accompanied by a bittersweet story.
"The 17-year-old in this #tbt is smiling, but if you look closely you'll see that his eyes are not..." he wrote.