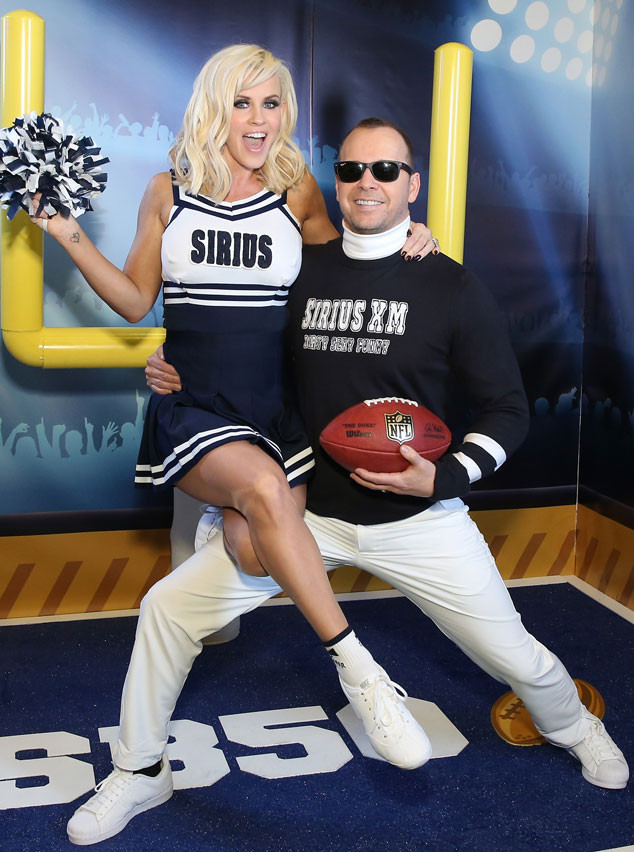 Cindy Ord/Getty Images for Sirius
Remember that one tweet Amber Rose fired at Kanye West? C'mon, of course you remember.
Well, in case you don't (or in case you just want to relive that moment) after Yeezy and Wiz Khalifa got into it on the Twitterverse, Muva Rosebud decided to chime in with a single tweet that nearly blew up the Internet:"Awww @kanyewest are u mad I'm not around to play in ur a--hole anymore?" she wrote, adding, "#FingersInTheBootyAssBitch."
Well, 'Ye definitely had some feelings about that (as did most of the people on the worldwide web), but Jenny McCarthy doesn't seem to think the booty play is a big deal at all.
When E! News caught up with the blond beauty at the SiriusXM lounge in Radio Row for Super Bowl weekend in San Francisco, she told us, "I love it so much. This is what I think. First of all, there is nothing wrong with ass play, lets get that out there."
She continued, "I think that Amber Rose, I love the fact that she doesn't give a crap about what anybody thinks. I also think there was a little bit of manipulation in terms of Kanye setting up this kind of peace olive branch picture. Because he has a got a album coming out that has a religious connotation to it. I feel like he needed to walk the talk and have that peace happen quickly before this Swish happens."
You mean Waves, Jenny? It's OK. It was an abrupt change.