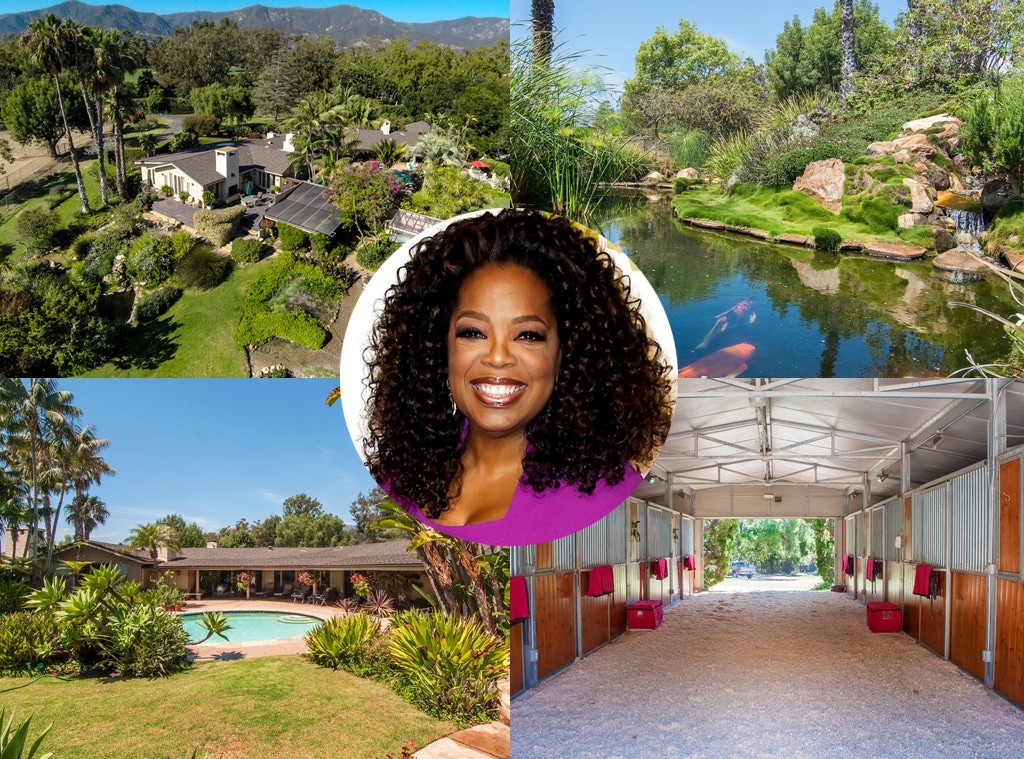 Sage Auctions/Lands of America
Oprah Winfrey just shelled out a pretty penny for a farm of ponies. 
The acclaimed media mogul and recent Weight Watchers investor recently purchased her latest piece of prime real estate—a sweeping 23-acre horse farm in Montecito, Calif.
Hailed as a "once in a lifetime" property that hasn't been on the market in over 30 years, the Seamair Farm Estate was purchased by the mogul at auction for $28,850,000. The investment was announced Friday by Marty Rogers and Sage Auctions. 
Sage Auctions/Lands of America
The very private sanctuary features four bedrooms, five bathrooms, a glistening pool, sprawling orchards and a filled fish pond. The property is equipped with all of the conveniences needed by a modern equestrian, including stables and acres and acres of flat farmland.
However, E! News learned that Oprah did not want any of the horses and that they were not included in purchasing the home and land. 
Sage Auctions/Lands of America
Instead, it's no secret the former talk show host has a green thumb. Winfrey is always busy in the garden—a hobby that will fit in perfectly at the property's greenhouse. 
While we're sure many of her celebrity friends, including BFF Gayle King, will be flocking to the lush estate, the billionaire also has plenty of A-listers living in the accompanying area. 
Sage Auctions/Lands of America
The neighborhood boasts celebrity residents including Jeff Bridges, Ellen DeGeneres and Drew Barrymore. However, she needn't worry about privacy—there's enough acreage to keep her hidden for over 100,000 yards. 
Sage Auctions/Lands of America
Though she earned $12 million from a single tweet about bread, Winfrey didn't make this financial decision on a whim. 
"Obviously, she is a very smart buyer and does have an amazing vision for this property. She had a number of experts inspect different aspects of the property and paid extensive due diligence to the property package we provided," Rogers said of the businesswoman in a press release. 
Since Oprah opted out of the horses, we can't wait to see what kind of surprise Winfrey flair she has planned for this stunning piece of land.