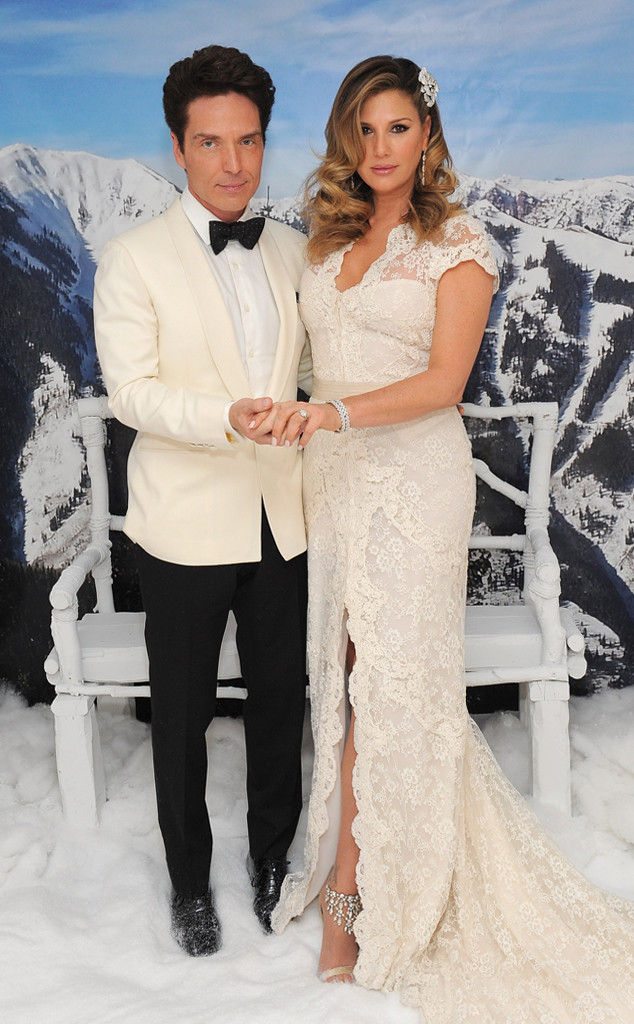 Angela Weiss/Getty Images for The London Hotel
Saying "I Do" once wasn't enough for Daisy Fuentes and Richard Marx, as the couple has tied the knot all over again!
The dynamic duo originally got married in Aspen on Dec. 23, but Fuentes and Marx hosted a post-wedding celebration at The London Hotel in Los Angeles Thursday. They didn't recite their vows, but they dressed as if they were.
The invitation called for guests to wear Aspen attire, which based on the photos meant business casual with a warmer flair. But the bride wore a traditional wedding dress and the groom donned a white tuxedo.
Former Real Housewives of Miami star Karent Sierra attended the soiree and tells E! News that it was a gorgeous affair. "When they got married in Aspen, it was very small and intimate—just her parents, her sister and nephews and his mom and his three sons," she tells us. "This was a reception for everyone. They wanted us to feel like we were right back in Aspen with them, so it had a Winter Wonderland theme."