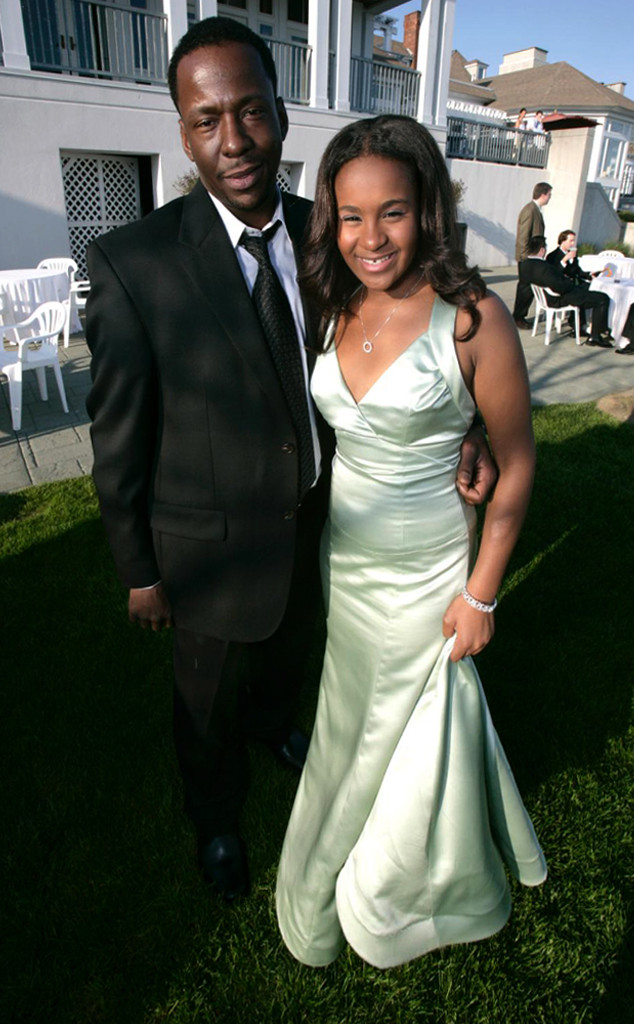 Bobby Brown will mark a bittersweet 47th birthday Friday.
It is his first birthday since the death of his and Whitney Houstondaughter Bobbi Kristina Brown. She died last July at age 22 after being in a coma for months. She was found face down and unconscious in a bathtub in her Georgia home.
A source told E! News exclusively Bobby plans to celebrate his birthday at home with wife Alicia Etheredge-Brown and their two children, son Cassius, 6, and 6-month-old daughter Bodhi, who was born two weeks before Bobbi Kristina died.
"Bobby will be remembering the wonderful days with the family that is no longer here—Krissi, Whitney and his parents," the source said.
"Under the circumstances, he is doing as good as can be expected," the source added.