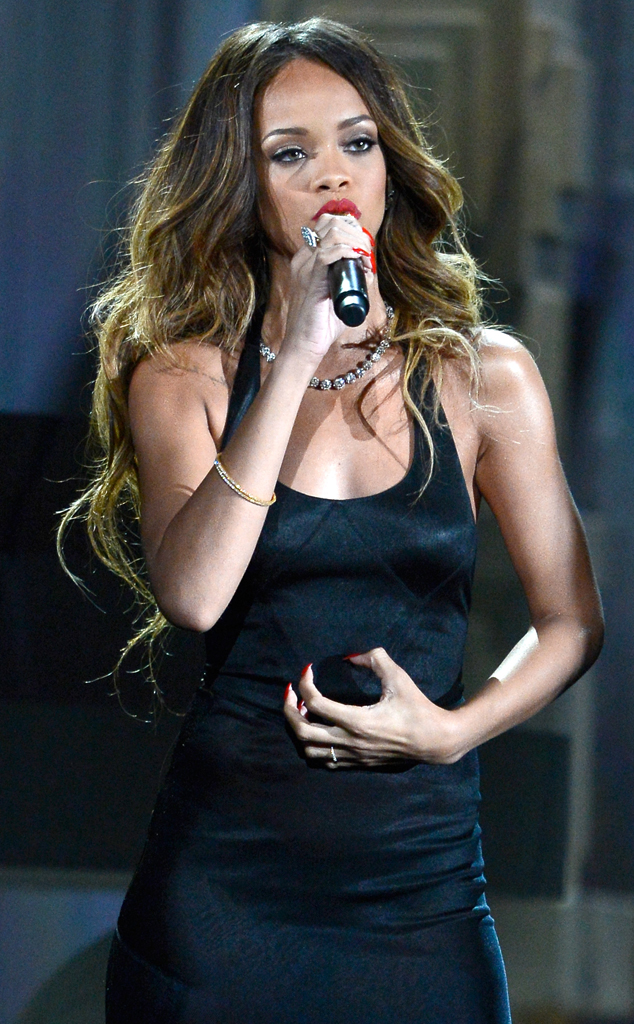 Kevork Djansezian/Getty Images
As if the 2016 Grammy Awards weren't already exciting enough with the long list of celebrity performers already announced, we've now added another badass, superwoman (not to mention, eight-time Grammy winner) to the list...
Yup, you guessed it: Rihanna!
The 27-year-old will join the likes of Adele, Justin Bieber, Lady Gaga, The Weeknd, Kendrick Lamar and more on stage for the musical awards show on Feb. 15, and we're absolutely positive she's gonna bring it.
How can we be so sure? Let's take a look back at all her past Grammy performances and see...