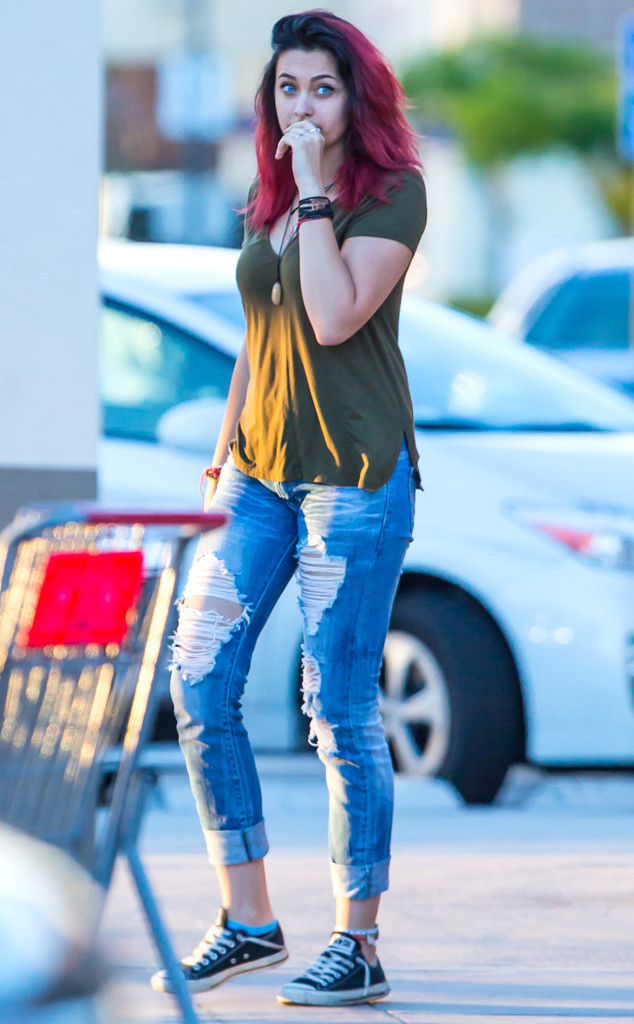 IXOLA/AKM-GSI
Paris Jackson has been happy and healthier than ever since returning from a therapeutic boarding school in Utah, but that doesn't mean she isn't still struggling with some of her demons.
Michael Jackson's daughter admitted in an Instagram comment, which she posted in response to overly critical fans, that attending AA meetings are part of her routine. She was lashing out at her followers who were giving her a piece of their "negativity," which the 17-year-old has no time for. "This is f--king ridiculous. I am expected to literally sit on my ass all day replying to comments people leave me (positive and negative)? I have AA meeting to go to. Family obligations. PERSONAL obligations."
She continued her rant by talking about the pressures she faced and how her famous father had to deal with them, too.
"It's so selfish that I am literally attacked on every f--king thing I post just because people that I DON'T EVEN KNOW aren't getting what they want...I appreciate the love and support, but the expectations are f--king ridiculous," she continued. "The expectations for my DAD were f--king ridiculous. He didn't owe you anything, yet he was ripped to shreds DAILY. I will not let that happen to me."