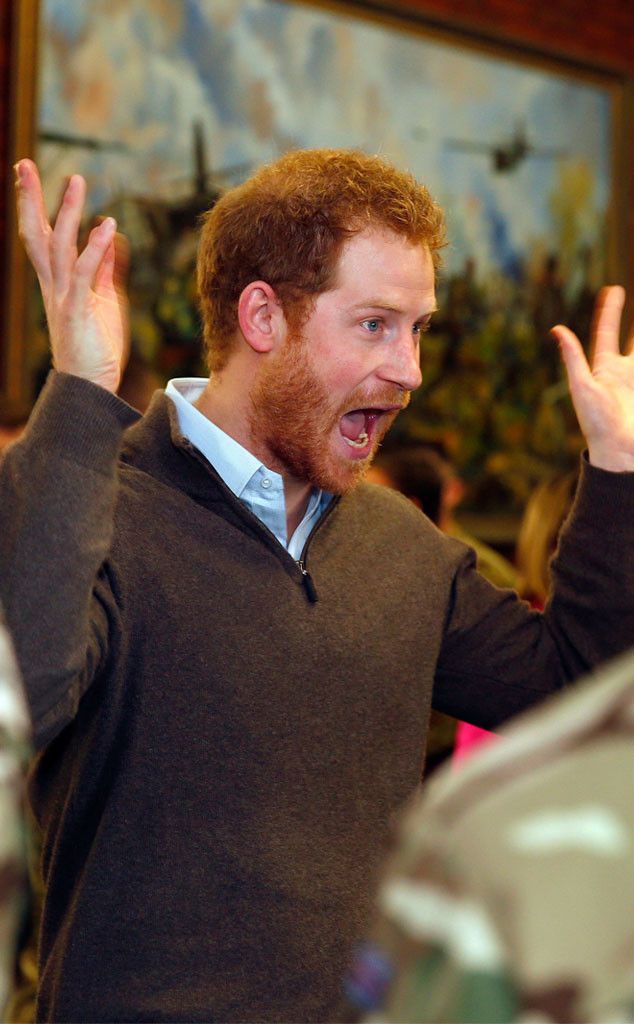 Owen Humphreys - WPA Pool/Getty Images
Prince Harry has a sense of humor.
The redheaded royal met with soldiers who have been tirelessly helping out residents who have been displaced as a result of the flooding crisis in Lancashire, Yorkshire and Cumbria, thanking them for their tremendous efforts. But given the amount of rain England sees every year, he and the soldiers know what to expect.
"If it's not raining, it's not training, as they say," Harry joked with the soldiers. Apparently this has become a well-known expression in the army. At least they can have a laugh during a very serious time!
Prince William's younger brother visited Weeton Barracks and told the soldiers that being able to meet them was a "great opportunity" because they had given up their holidays to help those in need. "It's been an emotional month for you," he added, according to reports.
About 500 soldiers have been sent to help the residents who were forced to evacuate their homes and businesses, which were left underwater, as a result of the four major storms, Desmond, Eva, Frank and Gertrude. Corporal Joseph Greenwood told Harry it was a "humbling experience" to help those in need and that it didn't matter that they couldn't enjoy their Christmases.