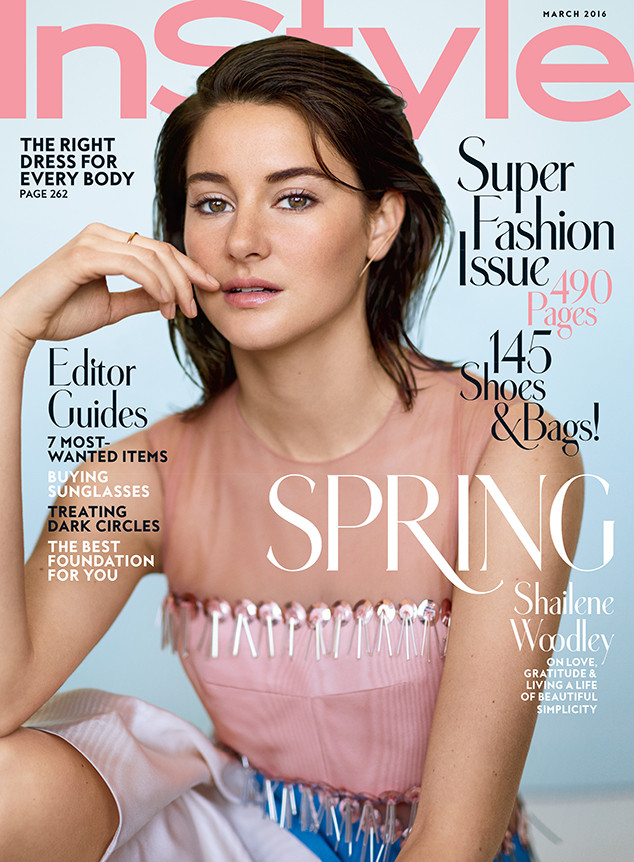 Thomas Whiteside/InStyle
Shailene Woodley is full of surprises.
The 24-year-old star of The Divergent Series: Allegiant graces InStyle's March 2016 cover (on newsstands Feb. 12), heralding the magazine's redesign. In the accompanying profile, Woodley speaks candidly about her passions in high school, falling in love "constantly" and more.
Here are just a few things we learned from the actress' cover story:
1. Fashion is not her passion. Though her name has appeared on multiple best-dressed lists, Woodley's wardrobe is fuss-free. "My style is dominated by my desire to be comfortable. Like I never want anything restricting my stomach. I don't know how people wear jeans so often, because that band is just so tight!" the actress says. "I am much stronger in a pair of oxfords and a pair of pants versus a pair of heels and a fancy dress. I'm more of a pants kind of chick."