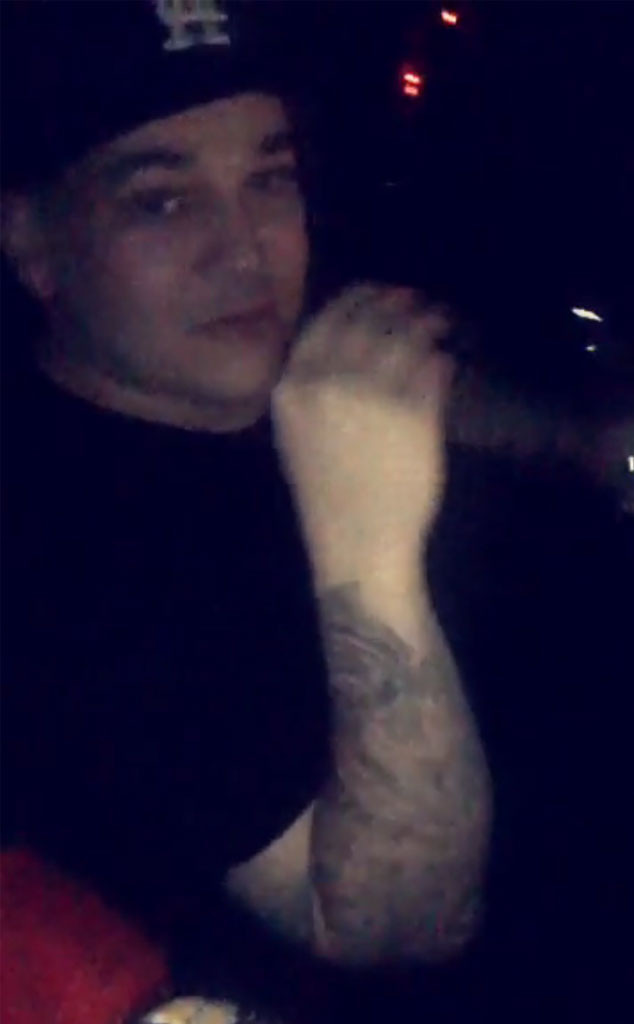 Snapchat
Rob Kardashianhas a new look!
In a series of Snapchats from his girlfriend Blac Chyna, fans were able to catch a rare glimpse of Rob's mug which—gasp—is now bare! One of her snap videos showed the two lovebirds in the car and got a close-up of the E! star's face, revealing that he decided to ditch the beard he was sporting just a few days ago.
Was it Blac Chyna's idea? We're not entirely sure, but we're a fan of his decision.
Another video showed the twosome sweetly flirting with each other, and while enjoying a sucker, Blac Chyna asked her beau, "So listen Rob do you know what Collard Greens is? Yes or no?"
He confesses that he doesn't, and after giggling, the model tells him, "Imma make you some collard greens tonight, I promise!"